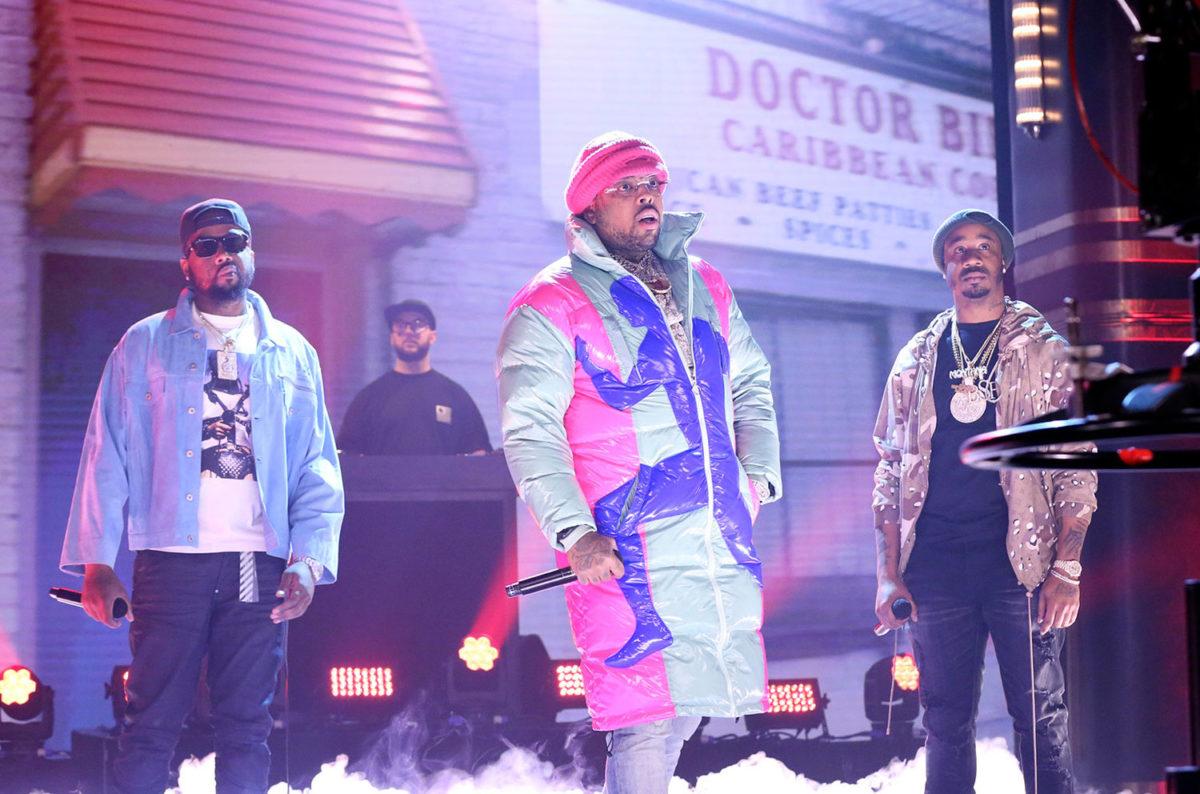 Griselda appeared on The Tonight Show Starring Jimmy Fallon. While there they performed "Dr. Bird's," the standout single from their debut studio album WWCD.
Buffalo's own Westside Gunn, Conway and Benny the Butcher spit their verses one by one, keeping things gritty by rapping over the instrumental without calling on The Roots for any assistance. It's fair to say they made history with this one.
Jimmy Fallon Live Fallon features hilarious highlights from the show, including comedy sketches, music parodies, celebrity interviews, ridiculous games, and, of course, Jimmy's Thank You Notes and hashtags.
Watch the Griselda "Dr. Bird's" Performance below.
https://youtu.be/0V3QFY2xm2M