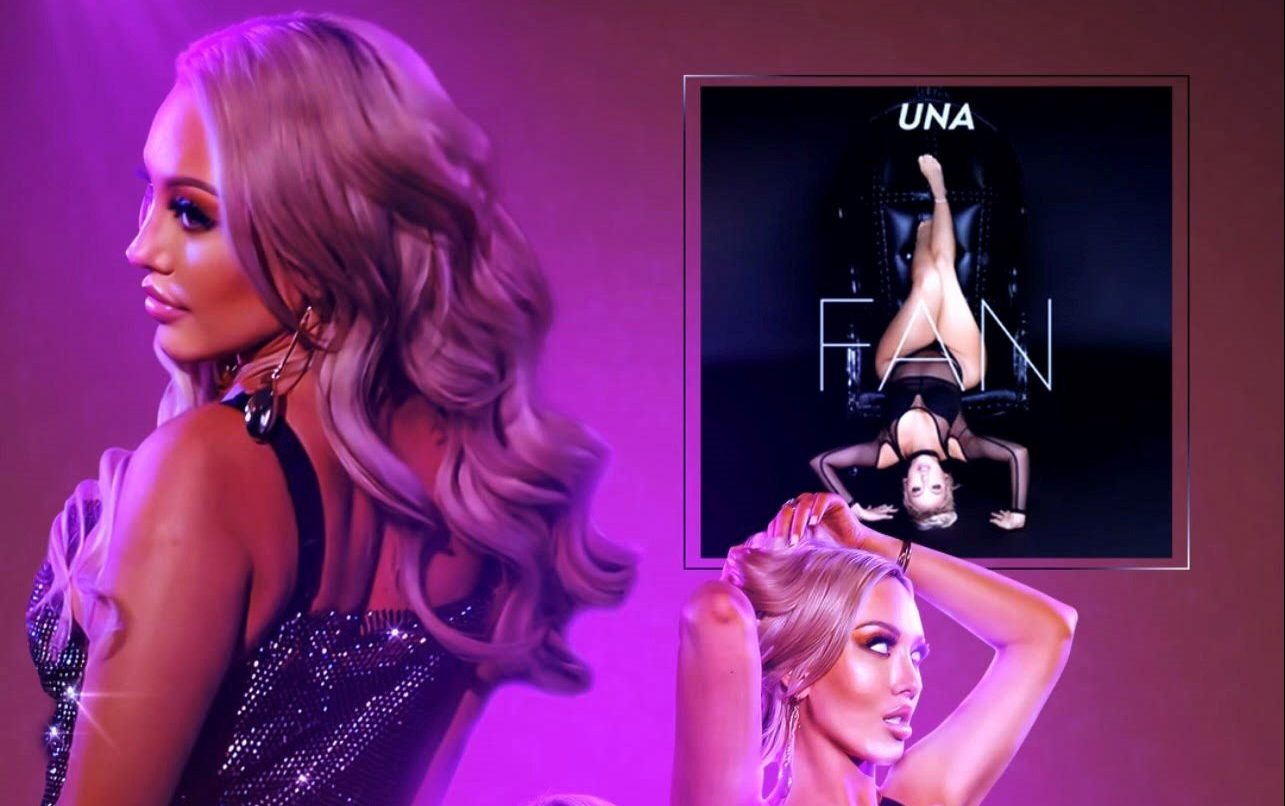 It's a special time for women in hip-hop with one female rapper after another entering the Billboard Hot 100 chart. Although stars like Cardi B and Lizzo continue to dominate with catchy hits, young artists like Saweetie and Megan Thee Stallion are on the rise. These new voices are not only changing the sound of hip-hop, but they're also redefining what it means to be a woman in the music industry. With their unapologetic lyrics and fierce attitude, they're showing the world that women can be just as successful as men in the rap game. So, whether you're a fan of Cardi B's "Bodak Yellow" or Saweetie's "My Type," there's no denying that female rappers are having a moment. And we're here for it for Una`s moment!
Una didn't always know she wanted to be a musician. In fact, it wasn't until she migrated to the United States from Serbia in her teens that she even began to seriously consider it as a career. But once she settled in Los Angeles, she quickly realized that music was her true passion. She cites Mariah Carey as one of her biggest influences and credits her with inspiring her to pursue a career in pop and hip hop. Today, Una is one of the most exciting new voices in the music industry, and she shows no signs of slowing down. Thanks to her unique blend of catchy melodies and hard-hitting beats, she is quickly becoming one of the most popular artists in the world.
The young artist is on the rise with two hit singles, "Queen" and "Fan." The next upcoming single, "Alert," features Jeremih and is produced by Mally Mall. Una's music is a mix of pop and R&B with a hint of hip-hop, and her sound is fresh and original. With catchy hooks and infectious beats, Una's songs are sure to get stuck in your head. And with Jeremih on board for their next single, there's no doubt that Una is one to watch. So, make sure to keep an ear out for "Alert" – it's sure to be a hit!
Currently signed with the Empire label, Una nevertheless remains flexible as to the opportunities that life has to offer her in the future. A rising star in the music industry, she has already accomplished more than most singers do in their entire careers. Nevertheless, she remains humble, positive, and down-to-earth, always quick with a smile and a joke. It is this lighthearted attitude that has endeared her to fans around the world. With her career still on the up-and-up, it will be exciting to see what new heights she reaches in the years to come. Whatever the future may hold, one thing is certain: Una will always be a force to be reckoned with.
Stream Una on the artist's official music platforms and follow on her official social media. Contact through email for interviews, reviews, and/or collaborations.
https://www.instagram.com/thenumerauna/
Music links.
https://empire.ffm.to/fanx
https://empire.ffm.to/queenuna
https://youtu.be/N756pnYIRr4
https://open.spotify.com/artist/4e2B88MLlzgnFjN0EKdEde?si=Al5j0V2PTniWUGCPJlKh6A
https://music.apple.com/us/album/fan-single/1631911078