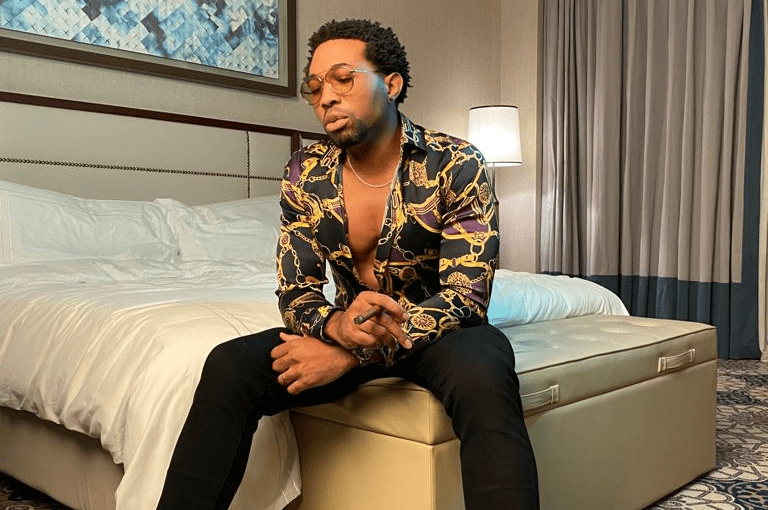 Almost a decade on from his first 2014 release, Kobi Mex continues on from the success of September single 'ANNIE,' and is back with his autumnal afro-soul single 'Wombolombo,' – a song inspire by African pride and one of the most iconic songs from Anglique Kidjo but with the contemporary twist of Kobi Mex.
The idea of the song came from the very talented producer Dami Bone and the pair composed and performed 'Wombolombo,' remotely during the confines of lockdown based around a guitar riff with a Fuji vibe unlike the typical Afrobeats vibe that are making waves recently. After taking the demo home, Kobi spent crucial time writing to the beat driven by a nostalgic lyrical theme. 'The lyrics are written to my younger self, as though this is what I would say to myself if I went on a time machine back to my past to counsel me for what's ahead.' 'Wombolombo,' represents the African child and the anthem of Kobi's childhood – a beautifully heartfelt dedication to his heritage and certainly not one to miss out on.
Kobi Mex's latest single, 'Wombolombo,' showcases his growth and artistic evolution, drawing inspiration from Angelique Kidjo's iconic sounds with a contemporary twist. Produced remotely with Dami Bone during lockdown, this afro-soul track features a Fuji vibe, distinct from the prevailing Afrobeats trends. The lyrics, written as advice to his younger self, make 'Wombolombo' a heartfelt dedication to his African heritage and a must-listen anthem for the African child. Kobi Mex continues to shine as he carves his path in the music world, and 'Wombolombo' beautifully represents his journey.
Hailing from the thriving musical hub of UK's bustling capital London, Kobi Mex is an Afro Soul singer/songwriter and composer who is currently emerging as one of the most promising talents in the UK scene. Born in Nigeria to British Nigerian parents and now calls London home, Kobi Mex has been enchanted by music since he was a child where the power of Gospel music powerfully moved him.
Pre-2014, the church was Kobi's musical hub and he was a Gospel/choir singer from age just twelve. Now, several years on, he has amassed a significant following and boasts a vast array of impressive accolades and achievements to his name including: performing on Cosy Jam with Ed Shearan where the pair did a duo cover of 'Burn' by Usher.' His previous releases, 'Foreplay' and 'SUYA' earned him his distinct reputation – as he continues to make waves in the Afro soul scene, keep up to date with all of Kobi Mex's music using the links below.
Pre-Save Here
Support Kobi Mex on Social Media: