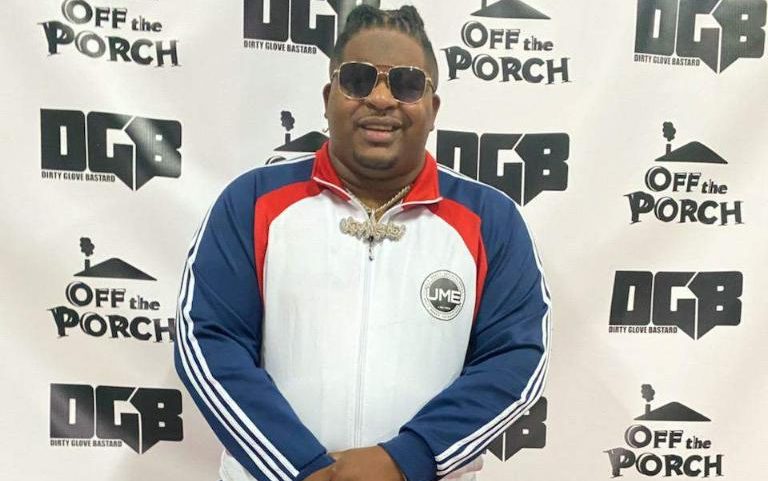 Ugly Money Niche was an "army brat" who was raised in Central Virginia, in the 804 area. Ugly Money got his first music industry break out of the city of Augusta, Georgia. He started out in the music industry as a rapper who worked with major artists such as Young Dolph while being signed to his first major management deal with 8Ball MJG's Push management in 2014 . For Ugly Money, this was not just a record deal, it was an honor, a morale booster, and an opportunity to learn about the music business from the best of the bests.
After noticing what he would describe as "a lot of red tape between talented artists and record labels," Ugly Money got into artist services shortly after he retired from rap. His major reason for going into this aspect of the music business was to bridge the gap that long existed between talented acts and opportunities in the music industry. He wanted to give talented musicians the opportunity to compete for existing deals. Because of this, Ugly Money did not hesitate the accept the position of an A&R when he was offered by FREEBANDZ. For Ugly Money, the excitement was way beyond that of a brand new job; he was truly excited because he was finally in a position where he could help talented musicians get deals.
Still on his quest in the music business, Ugly Money launched a podcast (Ugly Money Podcast), in which he had the rare opportunity of interviewing top artists and legendary producers about the winning formula in the music business. Today, he turned those endeavors into a 4,000-square-foot media complex that houses the Uglymoney Studios and Ugly Money Entertainment in Atlanta, Georgia. However, the journey so far hasn't been without its challenges. But he has managed to overcome everyone one of them and still stands strong.
According to Ugly Money, his greatest influence is life, as he has learned quite a lot in the course of living. Also, he is motivated by the ambitions and work ethics of his artists, China Monai, Streetbaby Zae, Dee Jizzle, and Moody. According to Ugly Money, they all contribute to making him a better CEO. Talking about some of his biggest achievements, Ugly Money recalls when he met his first artist, China Monai. She had less than a thousand followers and was working at Olive Garden in Albany, Georgia. Looking at how much she has grown from 1000 followers to about 80k+ followers is quite inspiring. Also, she is living in Atlanta and driving a Mercedes Benz.
Ugly Money is currently working on the "Ugly Money Summer Tour," which is a tour of 35+ cities in search of talented music acts. The Ugly Money podcast is also gaining acceptance across many more cities and it has the largest YouTube platform in the south. There is also a recently released music on Streetbaby Zae & China & Moody. Also, the Ugly Money Music Summit has quickly grown to become one of the largest music conferences in the Southeast and is scheduled for September 16th through the 18th in Atlanta, Georgia. Last year's events brought in over 5000 "industry grinders" from over 20 different record labels. And to date, the Summit Platform itself has helped over six artists get offered deals.
Ugly Money also values his family, as he enjoys spending quality time with his kids when he is not at work. He looks forward to continuous and steady growth and even some collaborations while being the driving force for emerging artists becoming a household name.