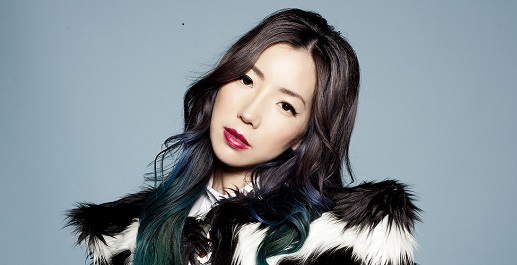 Stream TOKiMONSTA New Track "Strange Froot"
TOKiMONSTA has readied the follow-up to her 2017 Grammy-nominated album "Lune Rouge", titled "Young Art Sound II", while we await the release, she has prepped a new video to go along with the LP's first single, "Strange Froot."
"Strange Froot" serves as the first single from her forthcoming project, it plays soft and easy like chatter in a cafe or falling for a new love, and is paired with a hypnotizing visualizer that unfolds in digital swirls of color and shape.
"Strange Froot" is the first original release from the L.A. beat smith since her Grammy-nominated album Lune Rouge. It's out now on Young Art.
Watch the video for "Strange Froot" and see Young Art Sound II track-list below.

YOUNG ART SOUND II
1. Manu Dia – "BLADERUNNIN'"
2. MNDR – "MARS"
3. Blackbird Blackbird – "Haven"
4. TOKiMONSTA – "Strange Froot" (feat. Ambré)
5. Ryan Playground – "Luminaire"
6. Sam von Horn & Danny Goliger – "Itch"
7. TOKiMONSTA – "Dream Chorus"
8. Rosehardt – "High Hopes"
9. Two Fresh – "She Don't Smoke" (feat. LaDonnis)
10. B.Lewis – "Want"
11. bad tuner – "Yerba Ti"
12. L – Vis 1990 – "Caught Up" (feat. Brook Bailli)
13. Soul Clap – "Little Cuts" (feat. Gavin Turek)
14. Holly X $K – "Mama Cumpleaños" (feat. Ashley Taylor)
15. Manila Killa – "Heaven"
16. Robotaki – "Systems"