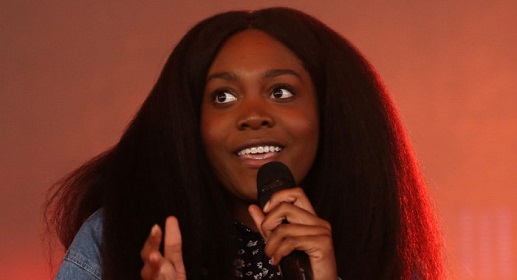 Stream Noname Song 31
Stream Noname Song 31, Noname has ushered in 2019 with a new track. "Song 31" marks the Chicago rapper's first release since Room 25.
"Song 31" is free-flowing and jazzy, recalling an era bygone. NoName's flow seems to be in a constant lingering state of slowing down or picking up speed, alongside the beat.
She uses the record to reflect on everything from her career's trajectory to consumerism. The song closes with a lengthy instrumental outro. Take a listen and let us know what you think.
Last month, Noname released a music video for "Blaxploitation," and back in October, she made her solo television debut with a Room 25 medley on Colbert.
You can catch NoName on tour in support of Room 25. Check the dates here.