Stream Lil Gotit Hercules Ft Lil Uzi Vert...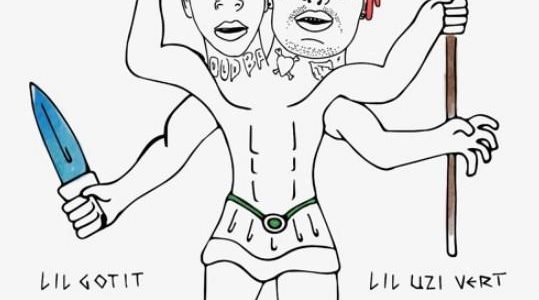 Stream Lil Gotit Hercules Ft Lil Uzi Vert
Stream Lil Gotit Hercules Ft Lil Uzi Vert, Hercules, a divine hero in Greek mythology, is one of the world's most well known and celebrated symbols of masculinity.
In a new track, Atlanta rapper and "New Patek" musician Lil Uzi Vert pay homage to the hero and rhyme about coming into form as powerful figures in their fields.
Both boast their financial success and freedom to purchase any items their hearts desire on a beat accompanied by droning, haunting vocals. Lil Gotit recently told Fader that despite being relatively new to the rap game, he plans to leave his mark. "[I started rapping] when my patna Rudy died.
Well I was already rapping but I started taking it serious after he got killed. That was in 2016 so I was like 16 or 17." He went on to share his motivation to perfect his craft adding,
"It was like, "He's young and he's gone." He ain't even lived no type of life and it got took away. It opened my eyes up like, I gotta do something different. Can't go out like that."
Ryan Kyle
Rayne Klye is an editor for 24Hip-Hop. He keeps you in the loop nightly by updating the site with your favorite songs, videos, mixtapes, and news stories, all while maintaining our social media game to be on point. His appreciation for art, and love for sports & fashion makes this Chicago writer very knowledgeable within the entire urban culture ...