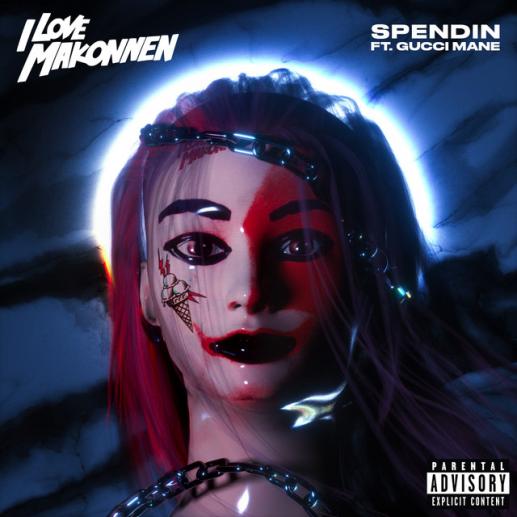 Stream iLoveMakonnen Spendin Ft Gucci Mane
iLoveMakonnen's career hasn't been a smooth one. Shortly after parting ways with Drake's OVO Sound in 2016, he announced that he was quitting music to focus on his acting career.
But since then, the L.A. based rapper-singer has dropped new music every now and then. After putting out a collaboration with deceased rapper Lil Peep, 'Sunlight on Your Skin' a few months ago, Makonnen is back with a new single titled 'Spendin'.
The new track features Big Guwop and the cover artwork meshes both of their signature styles to create one iconic image. Makonnen's trademark mannequin head gets branded with Gucci's ice cream cone face tattoo in the work designed by FvckRender.
His music hasn't stood out in recent times but this one has hit potential. Stream/preview the Warner Bros. release below (out in the U.S. at midnight).