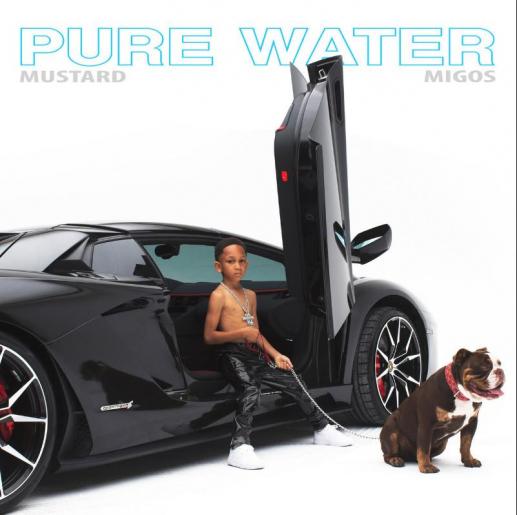 It may be the dead of winter now, but DJ Mustard, renowned ratchet music producer and prolific purveyor of skeletal, turn-up anthems, has returned to remind us all of the warmer months ahead with his latest single, the boastful "Pure Water," featuring first-time collaborators Migos. Stream DJ Mustard Ft Migos Pure Water
He dropped by Zane Lowe's Beats 1 Radio show on Apple Music to debut the track and talk about his future plans. Check out the song below.
"Pure Water" is a pretty interesting song, too. Mustard's beat maintains some of the crisp, snapping West Coast minimalism that made him the producer of the moment half a decade ago, but the squealing high-pitched melody that loops in the background of the track makes it resemble prime crunk-era Lil Jon.
It's nothing like the slow-creeping trap beats that have typified Migos in the Culture era. Instead, it sounds like they've flashed back to a different moment in Atlanta rap history.
The effect is not unlike what they accomplished with "Stir Fry" by hopping on a decade-old Pharrell production. It's pleasing to hear them get out of their comfort zone but even more pleasing to hear them return to their best, most familiar context: together.