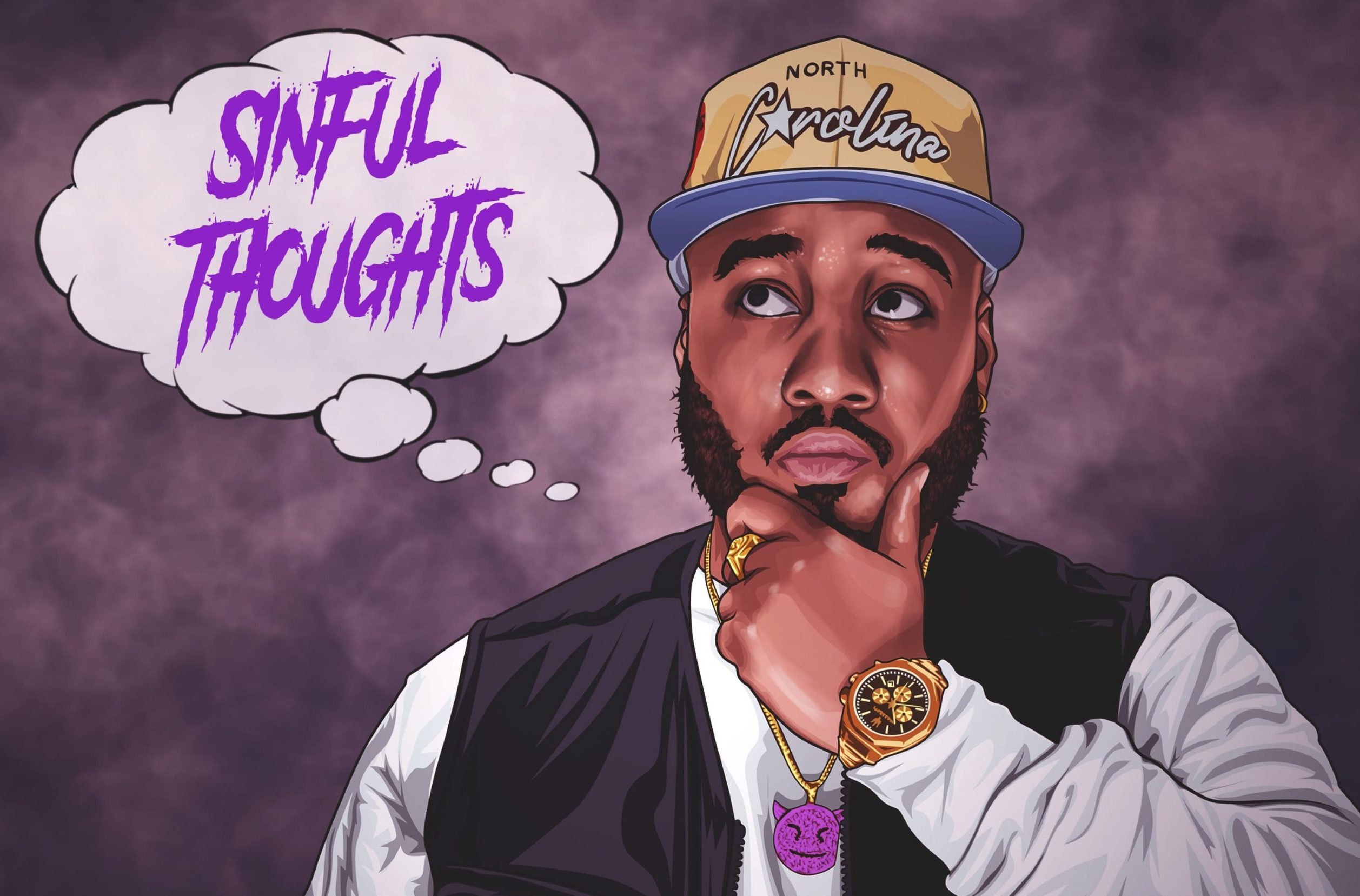 'Sinful Thoughts' offers a deeper look into this rising North Carolina rapper Sin-cere. Showing off a true dedication to rap, the project pulls from all corners of the genre; from gangsta rap on tracks like 'Nimbus', to new age hip hop with single 'All Me'. Sin-cere's tell all album, touches on his experience with relationship trauma and his coping mechanisms with such struggles.
'Dont @ Me' is a standout track featuring fellow rapper Elijah Bee, the song is all about being done with someone and their behaviour. Sin-cere ends 'Sinful Thoughts' with a song dedicated to his daughter, 'Lucifer's Outro' is arguably the most personal song he's released. While parts of the album tell stories of pain, Sin-cere shows his ability to rise above and start again.
Sin-cere is a North Carolina rapper that learned from the greats and stays true to himself with every track. He grew up in Jacksonville, listening to old skool rap and R&B, memorising verses and mowing the lawn while he sang so no one could hear.
He partnered up with Elijah Bee and TheLyricsBanger label after moving to Kuwait to pursue music. He credits Elijah for really opening the door for him, together they have released a collab EP titled 'Whip it!', and worked together on countless other projects including Sin-cere's 2021 album 'Sincerely Yours'. Sin-cere's looking to get his name out there to build a core fanbase with this album, and show the world what he has to offer.
Support Sin-cere on Social Media
Instagram: https://www.instagram.com/im_so_sin_cere/
Facebook: https://www.facebook.com/sinceremusic02/