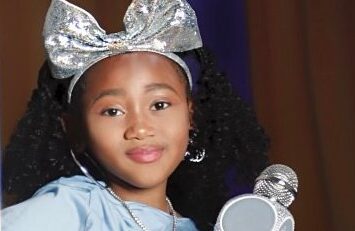 Royal Rose is a 7 year old, multi-talented recording artist and Kid Influencer who is breaking new ground and carving out her own path in the industry. Rose can dance, act and play the piano. She has found the sweet spot between Hip Hop, Pop and R&B.
Royal Rose's musical inclination was shaped by icons such as Cardi B, Drake , Lay Lay, and Mariah Carey. The charismatic 7 year old has been singing ever since she could talk and she is currently in love with City Girls Feat. User's Good Love Music as she loves to dance to the song.
Naturally as a 7 year old multi-talented princess herself, Rose is a big fan of Princess Tiana from Disney's Princess & The Frog. She also receives support from her family, her Mom, her 2 Dads, as well as her siblings and her family.
Royal Rose attends a Christian academy and she is emerging as an artist of the future and
beginning her journey as an influencer to endorse cosmetics and various brands. The young
superstar is on a career trajectory that will take her to unprecedented heights. She will make music and perform on many big stages that are yet to come, a testament to her innate ability to resonate with audiences across the globe. Royal Rose is here to make music that is fun and relatable and grow into the best version of herself.
Instagram: https://www.instagram.com/royalroseworld/