Apr 09, 2021, 02:48am EST — Social media posts paying tribute to rapper DMX began to swirl today amid confusion over whether the 50-year-old had died after suffering a heart attack and reported drug overdose last week.
But the source of the confusion was an Instagram post from a friend of the rapper, comedian Luenell, who had posted to her stories that her friend was "gone" as he remains in a critical condition in a New York hospital.
Clarifying her post, Luenell wrote, "When your spirit leaves and your organs fail you. The body becomes just a shell. One becomes wrapped in the lords arms. That's what 'I' call gone. I'm sorry to all."
His manager has confirmed he is still on life support.
Luenell has corrected her statement regarding DMX. Let's all keep praying for him. 🙏🙏 pic.twitter.com/CaKdEK3R8Y

— JustFreshKicks (@JustFreshKicks) April 9, 2021
A number of stars paid tribute to the rapper believing he had passed away, including hip hop artists Amine and Lil Nas X, as well as wrestler Thea Trinidad. They have since deleted their Tweets.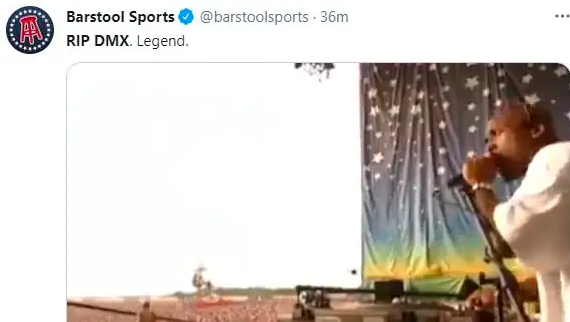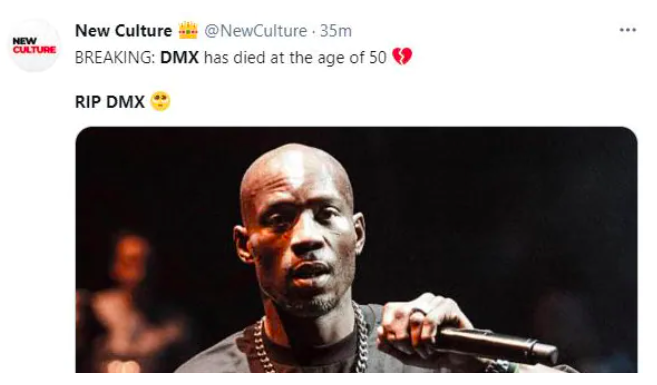 After the Twitter confusion, manager Steve Rifkind took to Instagram with a video message to clarify that DMX is still alive, urging fans to stop posting "RIP" messages for the sake of his family.
So DMX is NOT dead according to his manager Steve Rifkind. He says stop posting RIP DMX because it is tough on his family. pic.twitter.com/b464pcvEv1

— ARonUNC 💡 (@officialaronnc) April 9, 2021
The hip hop star, whose real name is Earl Simmons, is in White Plains Hospital in a critical condition with "some brain activity" after being rushed to hospital late last Friday night.
He suffered a heart attack reportedly triggered by a drug overdose at around 11pm last Friday and needed to be revived "several times" by paramedics.
According to website TMZ, his family are facing the difficult decision whether to turn off his life support after tests showed no improvement in brain activity.
The publication reported he was in a coma, with the family having asked his long-time friend Mr Rifkind to fly to New York on Friday to be by his side. It comes after hundreds of fans, friends and extended family crowded outside the hospital Monday night to pray for the music icon.
Due to COVID-19 restrictions, his family members have not all been allowed to enter the ICU, the NY Post reported on Monday.