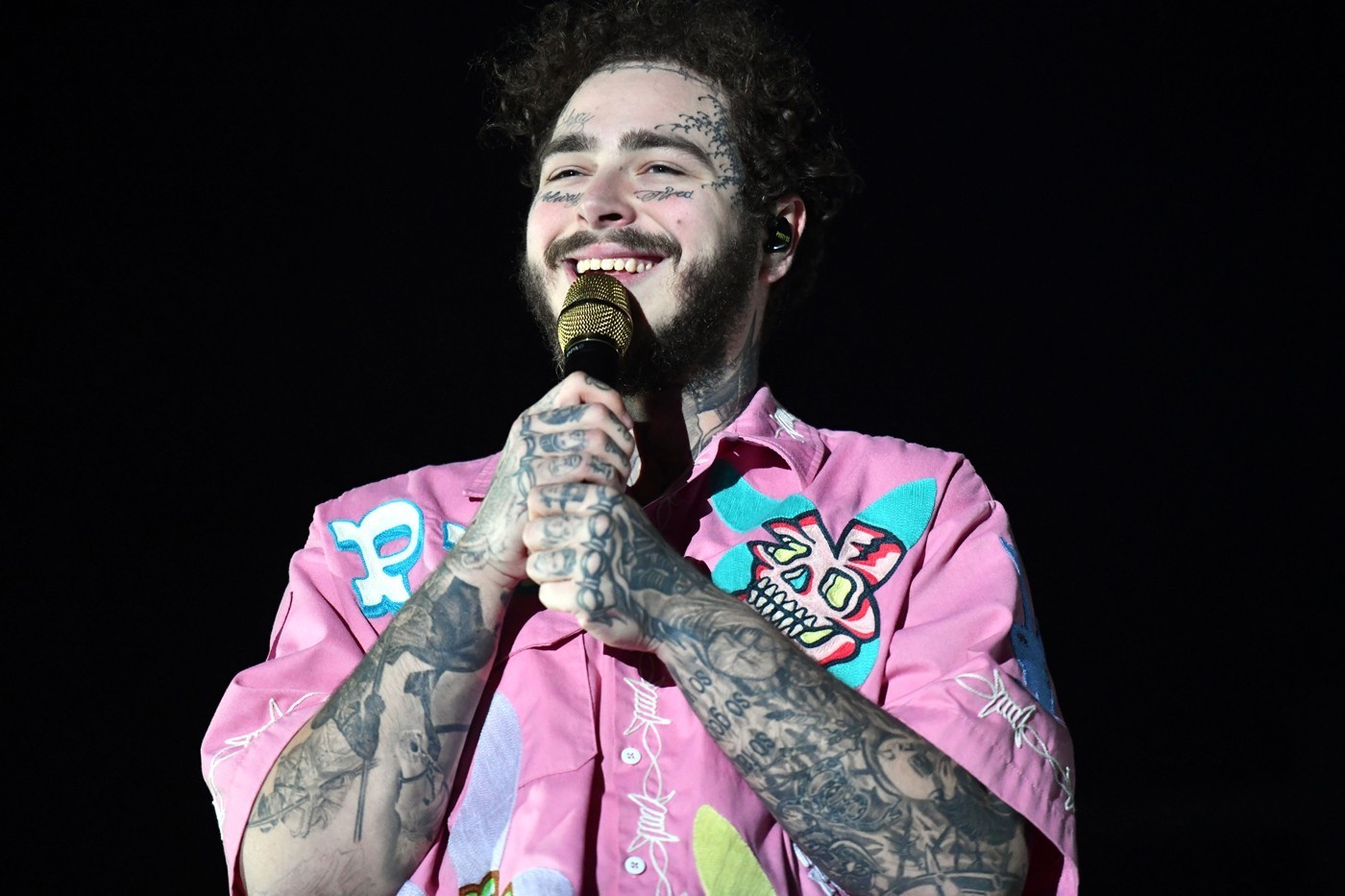 Post Malone debuted a new face tattoo ahead of his Dick Clark's Rockin' New Year's Eve performance.
The "Hollywood's Bleeding" singer was in NYC Tuesday showing off his new face tats, which was glistening in the sun after a fresh shave. A journalist tracked him down and asked him about it — apparently, Post's had this one in the brain chamber for a while and finally pulled the trigger.
The tatts was done by his close friend Kyle Hediger who gave a close-up view of the new ink on Instagram with a photo he captioned, "Last tattoo of 2019. Gauntlet on the baby boy @postmalone love u. 2020 is going to be next level."
"It hurt like a motherf—-r," he told TMZ of the new ink. "It's like a gauntlet and a flail… it's like a big spiked ball on a chain, it's pretty brutal." He seems to have thought the new piece through, revealing that it has been on his mind for a while. "Finally I said f–k it, let's do it," he exclaimed before proclaiming his love for his mom. When asked if he will get more ink, joked that he has "a face for radio" and confirmed that he will be getting more in the future.
Post will be serving as headline performer for the annual Dick Clark's New Year's Rockin' Eve which the 45-year-old television personality is hosting alongside Lucy Hale and Jessie James Decker in Times Square. See the new ink, below.