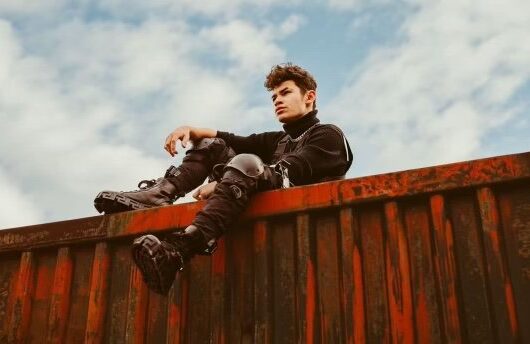 Back in September of 2021 Jadon Teneyuque AKA Poppa Wafer started off his music career by producing beats off a Chromebook back in his grade school years. Poppa began to start off his scene of music as the persona on which he never knew could mold him into the person he is now. Back when Poppa began to start off his craft, he ran into some problems, causing him to fall far and learn the hard way.
But that never stopped him. By the time he was in Highschool, Poppa began creating music by producing and releasing his first song ever on platforms named "Time" but as all came far and people began to follow and enjoy his work, Poppa began to boost his production, learning along the way and topping every song, one by one each time.
While his time began to fulfill itself he began pushing for more, getting noticed by numerous industry labels, bringing together what we now know as Poppa's Sanctuary. But it wasn't that easy, Poppa had to sacrifice his outer life to pursue what he desired, focusing on school and his career. Poppa never stopped his grind and continued to push himself for the best. After 3 years Poppa Wafer has shown us the real vision beyond the most amazing dream anyone has ever pulled beyond its finest desire.
Poppa has begun to push more towards his career now and released countless songs on Spotify, SoundCloud and more. Gaining over hundreds of thousand views on his tracks and pulling him people worldwide. He as a person never let his popularity go to his head. He stood composed and had to sacrifice his friendships in real life causing him to gain enemy's in the process.
But as his career still is in progress of fame, that isn't stopping him from behind the mic to make many know anything is possible. Till then time shall come to see Poppa's next move, releasing his newest single "Ride Or Die" in 2023 boosting his music by storm till this day is his latest album song "G17" from his 47 Album. As the future shall arise, what will his move be next! Until then Poppa is always Popping off.
https://instagram.com/official_poppawafer?igshid=YmMyMTA2M2Y=
Poppa Wafer™ Is an official name stated under the Sanctuary label!
Credit to
– Poppa's Sanctuary™
– Sanctuary Labels
– @PSBL Service Team