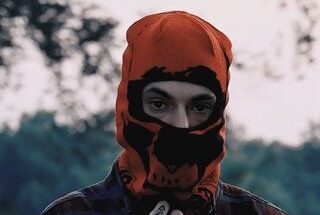 Introduction:
In the world of music, there are individuals who possess a unique passion and talent that sets them apart. Nick Tedesco, also known as Tsukitripple7 and Moonchildtheindigo, hails from Dutchess County, New York. With an unwavering love for music since his early days, Nick's journey has been driven by his desire to explore the world, ignite mosh pits, and captivate audiences with his performances. What truly distinguishes him is his ability to create, mix, master, and produce his own music. With a diverse range of genres under his belt, Nick's musical repertoire knows no boundaries.
A Musical Journey:
From a young age, Nick Tedesco has been drawn to the world of music. Armed with a guitar and an insatiable curiosity, he delved into the realm of band performances during his school years. It was during this time that he discovered his innate talent for creating melodies and harmonies that resonated with others.
The Drive to Create:
What sets Nick apart from others is not only his individuality as a soul and energy but also his musical prowess. He takes pride in being a one-man show when it comes to his craft. From mixing and mastering to producing beats and writing lyrics, every aspect of his music is a reflection of his unique vision. This autonomy allows him to experiment with various genres and create a sound that is truly distinct.
A Sonic Adventure:
Nick Tedesco's discography is a testament to his versatility as an artist. His musical creations span across different genres, ranging from heavy metal-infused rap to hyper-pop, soulful R&B, and classic boom-bap beats. The absence of limitations in terms of genre exploration is what makes him stand out among his peers. With each new project, he pushes the boundaries of his creativity, constantly seeking to conquer new musical ventures and bring fresh ideas to life.
Looking Ahead:
While Nick has already made significant strides in his musical journey, he believes that he has only scratched the surface of his potential. With a multitude of unexplored vibes and ideas waiting to be unleashed, he is determined to leave an indelible mark on the music industry. His unwavering dedication and passion for creating captivating music will undoubtedly propel him to even greater heights.
Conclusion:
Nick Tedesco, known by his stage names Tsukitripple7 and Moonchildtheindigo, is an artist who embodies the essence of musical exploration. Hailing from Dutchess County, New York, Nick's love for music has been a driving force throughout his life. His ability to mix, master, produce, and write his own lyrics sets him apart from the crowd. With a diverse range of genres at his disposal, Nick's music is a testament to his limitless creativity. As he continues to embark on new musical ventures and conquer uncharted territories, the world eagerly awaits the next chapter in his sonic odyssey.