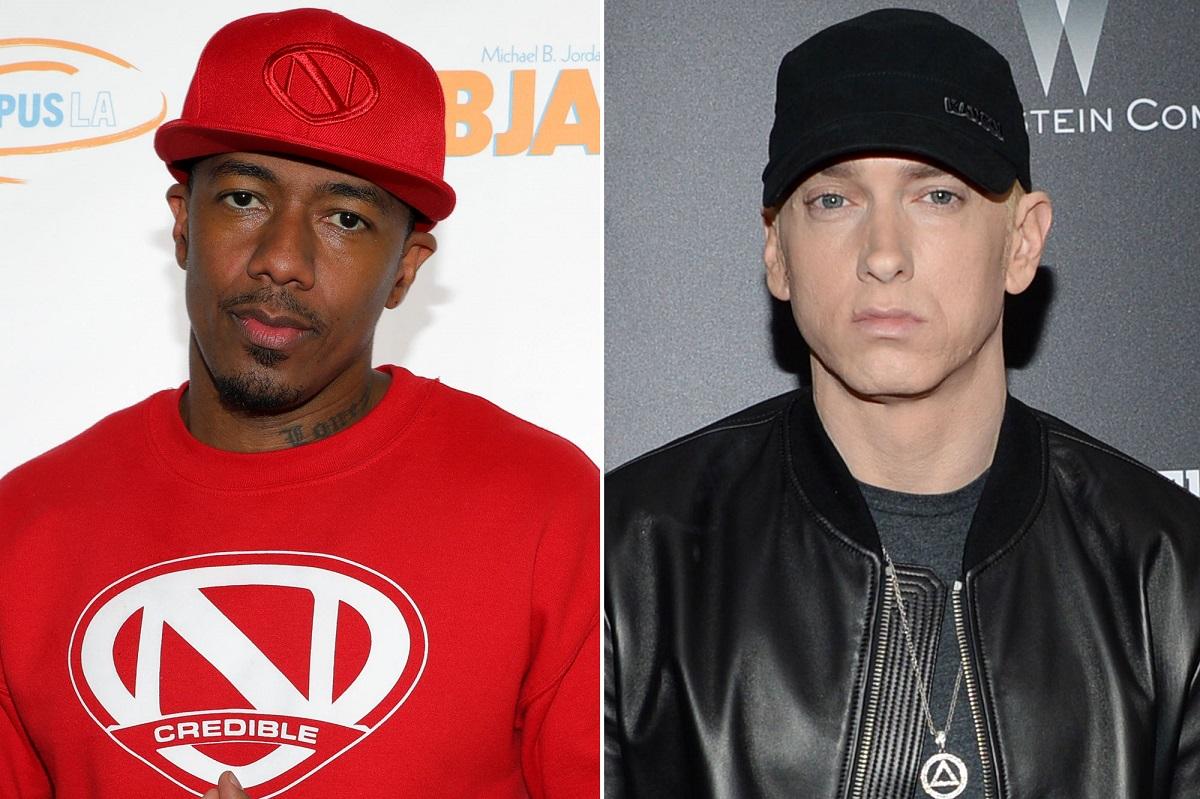 Nick Cannon has shared a second Eminem diss track titled 'Pray for Him' featuring The Black Squad, prior to his 'The Invitation' diss track which he released Dec 9th.
on the track He accuses Slim Shady of supporting Trump ("You voted for Trump, bitch, admit it") and calls him a "drug addict." "You'll never be a legend," raps Nick. "Look at all that fuckin' Botox / Bitch, I know you embarrassed / Fuck all the tricks and the gimmicks, you like a new white supremacist / Say the same fuckin' sentences / Ni**a, you ain't no lyricist."
He also makes reference to Eminem's Machine Gun Kelly diss. "I bet you never thought the killshot would come from the Cannon," he adds.
Listen to 'Pray for Him' which is accompanied by a music video and let us know what comes to mind also if you haven't heard 'The Invitation' yet, you can do that now.
Em has yet to respond to Nick's pair of diss tracks, but he did address the NCredible mogul on Twitter after he accused him of engaging in oral sex on "The Invitation."
"U mad bro? Stop lying on my dick. I never even had a chauffeur, you bougie f*ck," tweeted Em before adding, "I demand an apology Nicholas, you've made my gardener so jealous!"
U mad bro? Stop lying on my dick. I never even had a chauffeur, you bougie f*ck.🤡

— Marshall Mathers (@Eminem) December 10, 2019
I demand an apology Nicholas, you've made my gardener so jealous!

— Marshall Mathers (@Eminem) December 10, 2019