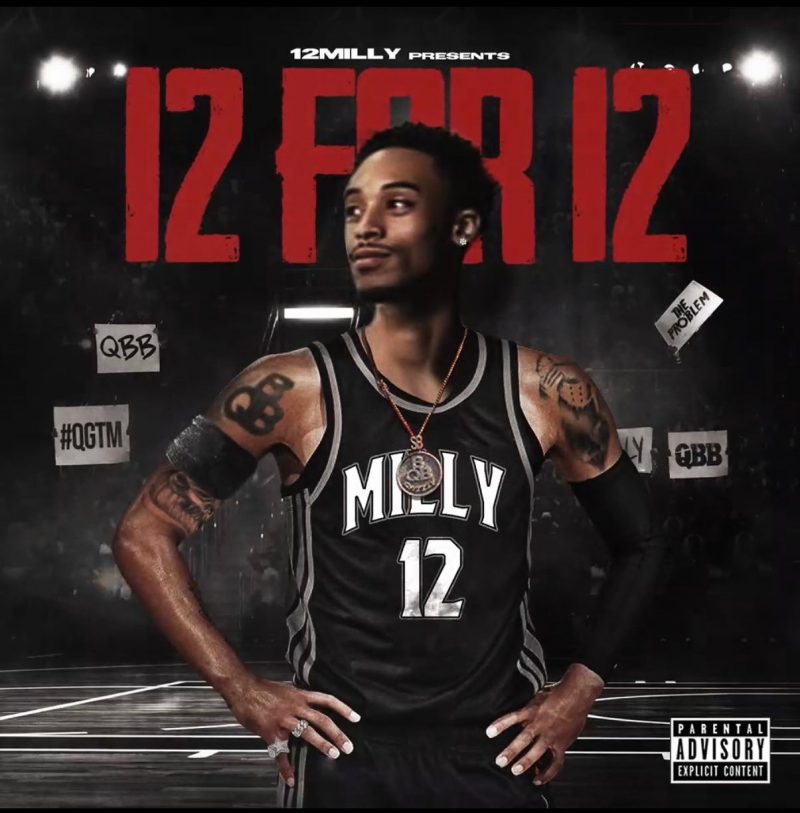 Hailing from the neighborhood of Jamacia located in New York City's borough of Queens is a rising rap and hip-hop artist that goes by the name of 12Milly. The artist made his debut to streaming platforms back in 2020 with his single "Trap Milly" and has been releasing music and showing the world his talent ever since. This past year, 12Milly dropped 5 singles, including his current most popular song "How You Do That" and recently just dropped his debut full-length mixtape titled "12 For 12" to end the year.
As the project title suggests "12 For 12" packs a punch with 12 new tracks from 12Milly and the tracklist can be seen below: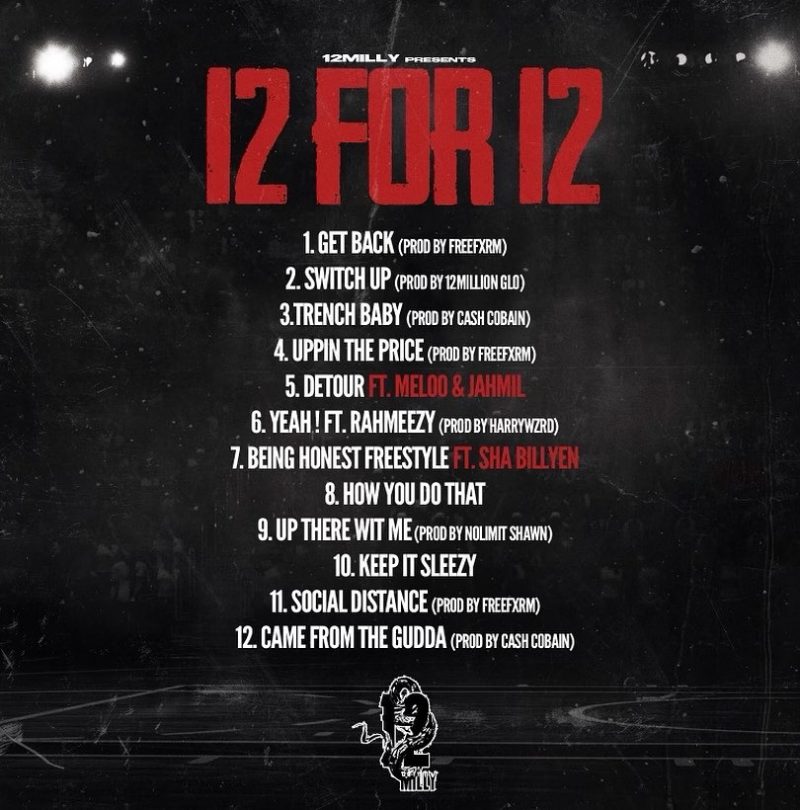 "12 For 12" from start to finish features excellent beat choices, real authentic lyrics, and unique flows like none other by 12Milly. The project encompasses the artistic skills 12Milly has been perfecting over the last couple of years and gives reasons to why he has been co-signed by other big artists from his area like Pierre Bourne, Cash Cobain, and more. Each track on the album offers the listener something different but all together they comprised to make 12Milly's best release to date.
It's only a matter of time before 12Milly gets the recognition and respect he deserves in the music industry and "12 For 12" is a giant step forward in achieving that. 12Milly is off to a great start in 2022 and he's sure to keep the momentum rolling with more fire music on the way. But in the meantime, be sure to check out his newest album "12 For 12" out everywhere now and follow his journey on Instagram.
Follow 12Milly on Instagram: @12millyy
Check out "12 For 12" below: