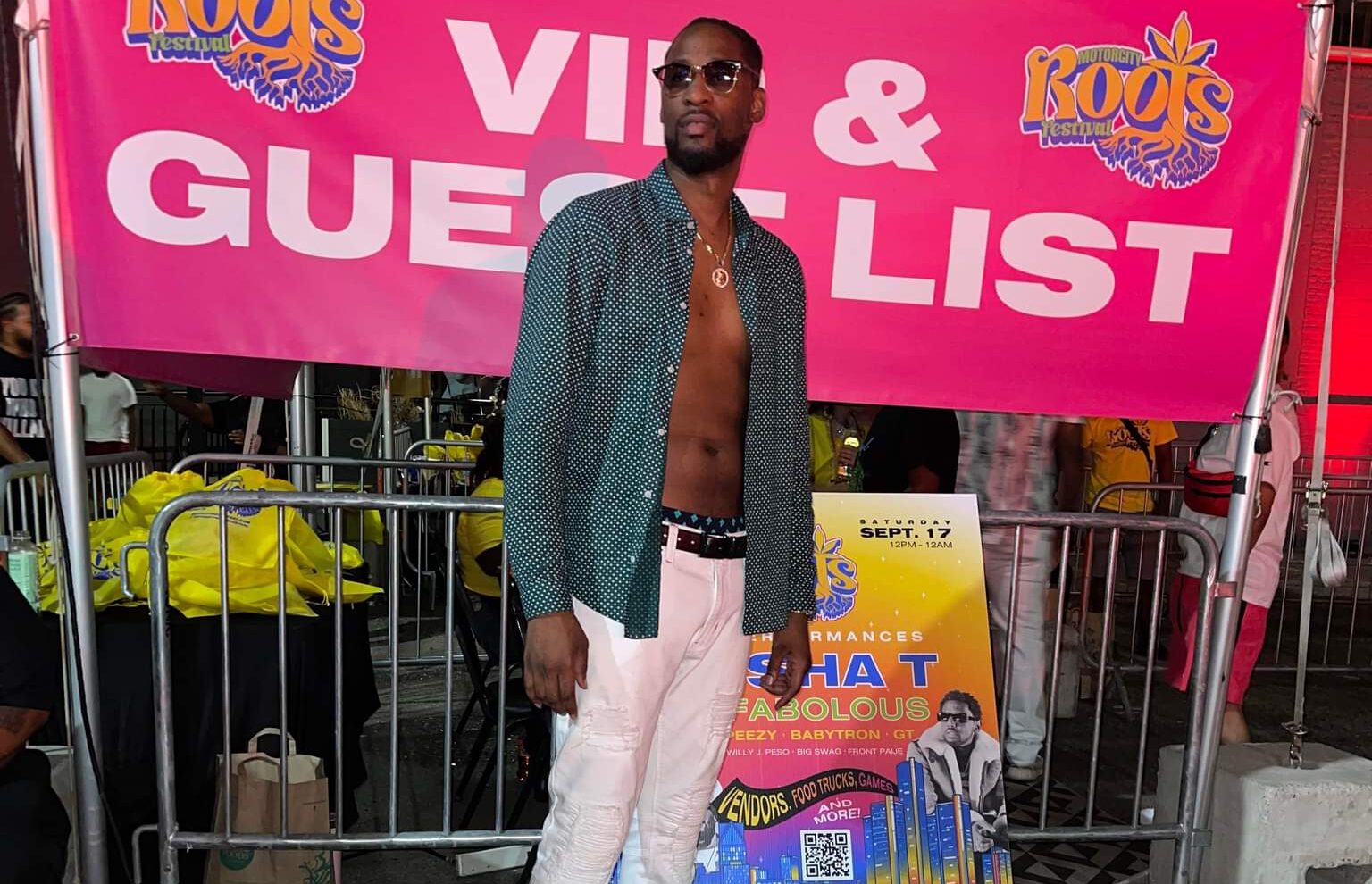 The Motor City Roots Festival bet on Detroit rapper N Pose this summer and hit the Jackpot.
I arrived at Russell Industrial Center to a gridlocked intersection. A line of cars impatiently waiting to see something refreshing and this festival would not disappoint. Delicious food, fashionable clothing, and grab bags of smoke products were the pulse of the event but the music was the main event.
There were many opening acts but one in particular stole the show and commanded top billing attention. From the moment the was cued from the VIP section, it was clear N Pose was ready and prepared to bring the house down for this opportunity. Veteran musician details such as appointing an official show emcee and hypeman in his long time friend Rob Cross (Rahlo) gave this set an easy Headliner feel.  N Pose yelled his slogan, if you never Pose, then you never get the photo right, then the magic began.
His stage work is captivating, with a confidence some professional hit-makers do not possess. Pose had a performance version of his set mixed so he could be heard loud and clear as crystal when he sang his lyrics. This provided a window to witness  no breaks between songs, choreography, all while exhibiting stellar breath control. There wasn't a part of the stage N Pose did not touch while performing.
The real magic was how N Pose managed to get the crowd involved with the second song of the evening. This made ticket holders want to capture this moment while participating in hyping wach other up. I experienced something rarely seen in local, indie hip hop performance. I have the N-Crowd, his cult following  who were there in droves, to thank for the mind blowing experience. The icing on the cake was the closing of the show when Pose took time to separately introduce all of his fellow artists allowing for their own recognition.
I asked him after his show " what inspired him to approach the set in such a way?" Pose replied, with his signature Detroit swag " you never know who is watching and I want them to see that I treat every stage with the respect it warrants".
Follow N Pose on ALL social media platforms
@N_Pose
Youtube Channel: N Pose Official
Video Link of the show: https://youtu.be/cZswr1S7LcI
Written by : Mo Bradley