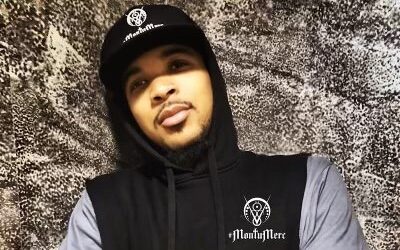 Montu Mercury is the founder of Indie entertainment imprint, Other Worldly Music LLC. Born and raised in St. Louis, Missouri, he currently lives in Las Vegas, Nevada as he takes on the music industry. He is an ASCAP songwriter, HipHop GOD MC, High Level Creator/Digital Art Influencer, and entrepreneur. With all of these great tools, he's been working with extremely talented musicians and influencers. He's a businessman wearing many hats beyond just an artist, he doesn't like being called a "rapper" because most rappers are lazy and looking for a savior.
Montu Mercury believes every dark situation we are put into, has a hidden light waiting for you to push through and discover it. He stands out as he likes to create art that inspires others to think out side the box and expand their perception on everyday life. His music is like a spiritual medium and can be used to tap into the inner darkness and pull light from it. Creating energy for the audience and leading them to fully embrace confidence is the main goal with every song.
In 2014, Montu Mercury won 1st place at St. Louis Coast2Coast Mixtapes industry mixer. He has met and collaborated with Grammy nominated producers like J. Rob, Chopsquad Dj, & K.E On The Track whom all gave him inspiration in music. Within his time, he has gained over 7 million streams on SoundCloud alone and plans to reach much more. With his success of course came challenges, and he's had trouble actually materializing all the phenomenal ideas he has. He's been able to take his time on work rather than rushing, and it's lead him to debunk many things that put roadblocks in his journey. He learned most importantly always to have fun with his passion, and to do what makes him feel greatest. Not relying on others countability has gotten Mercury far, and unlike any other artist.
Within the next few years, Mercury sees himself as a fully self-made mogul, a person of high value that has inspired others to face themselves and become the best version they never knew existed. He feels immortalized through his music and believes when he completes his life mission of inspiring so many, that his energy will live forever to infinity. Montu Mercury stated in this interview, "It's time we use music to heal each other, not kill each other. We are seeing in real time how a lot of rap artists are being murdered by the same energy they keep putting into their music. We all have a choice to not support that type of ignorance anymore and shift the frequency collectively." This stuck with us and always will, he should be used as an inspiration to all musicians. With his new single "Immortalized" dropping later this year, he's surely an artist to keep up to date with, follow his socials below.
https://soundcloud.com/montumerc