Life is good for MBJ.
Michael B. Jordan continues to have the year of his life or, now that it's 2019, the two years. He played the villain in Black Panther (a role more iconic and charismatic than Chadwick Boseman's hero), he reprised his role as Adonis in Creed II and finally outgrew comparisons to his role as Wallace in The Wire.
Now, he's got his first fashion campaign. Although it was announced back in September that Jordan would be the new face of Coach, the actual photos for the campaign have come out today.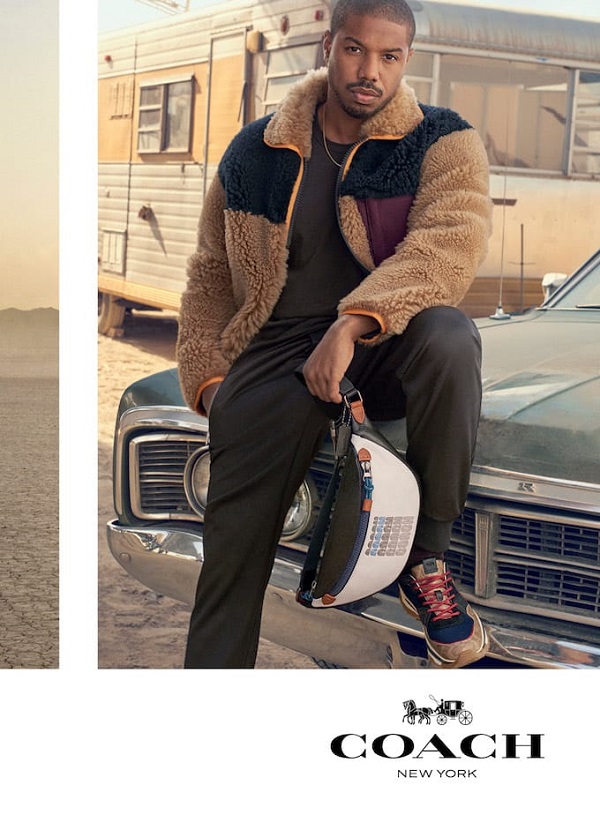 Craig McDean, Complex
The general vibe of the Michael B. Jordan X Coach is very 70s (the word "Coach" is spelled out on the bags in letters that look like they either came straight of the side of a muscle car, or were lifted off the Gucci sneakers that were already borrowing from Sega).
Jordan, for his part, seems excited about his new modelling career, saying: "I'm proud to be the face of Coach men's. I've been a fan of Coach for a long time and truly respect their inclusive and optimistic values.
I'm honored to be a part of Stuart's vision and creative process." See more of the photos, including some for the new Coach fragrance, here.