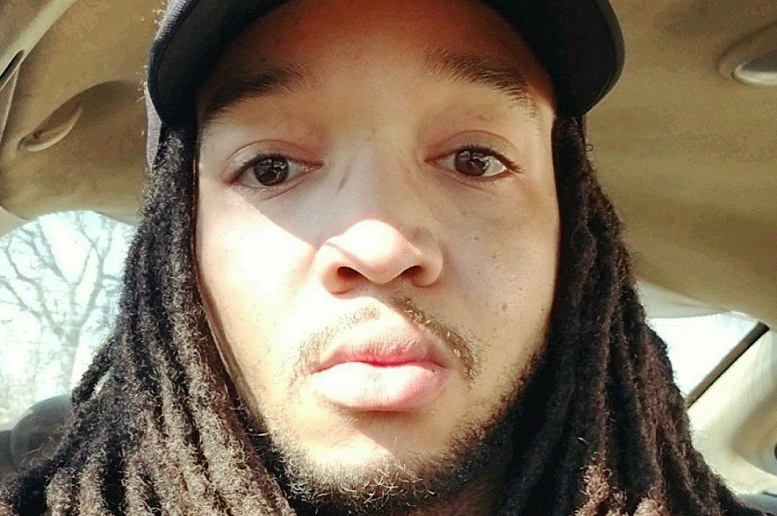 What is your name and what city do you rep? 
David Brown AKA Guapo Brown. Battle Creek, Mi
Tell us about your latest releases, what inspired you to create them? 
Past Breakups and Abandoned Friendships
What is unique about you and your music? 
I'm different. Unique and I believe you can interpret that through my music. You can feel the uniqueness.
What shaped your music? 
What shaped my music was the hunger in wanting to better myself in regards to my quality. Both in music and in life. I want to be better, and If you listen to my very first song up to now. You hear the difference in maturity with every song. I actually made a studio in my house in one of my bedrooms. Mix, Master, and Record in the comfort of my home.
When did you realize you were going to make music professionally? 
I've always done Poetry/Spoken Word since middle school. My family is musically inclined so I'm always around music. Then I started to put the pieces together and realized I'm always around artists. I know a lot of producers, Everyone I come in contact with closely is talented. Making music came so naturally to me, from teaching myself instruments by ear, to beatboxing, to FL studios and Studio One. Doing it professionally was the best decision for me to make. I have a lot to say and most of it is relevant to the common population. haha
What type of music do you listen to? 
All Genres, Depending on the current state of mind. Mostly HipHop and R&B.
What inspires you to write music? 
Giving my family the life they deserve. Changing the lives of everyone around me with music is an amazing feeling and when it's appreciated it keeps you going. I want better for everyone struggling with life.
What do you do when you don't do music (creative or otherwise) and that you are passionate about? 
Work, and Try to hold on to a social life.
Happiness to you is…
Seeing people you know genuinely happy and laughing. Like, Legit Electricity in the room. Happiness to me is waking up without worries.
What do you wish you were told when you first started making music that you think would help artists just starting out? 
It's going to take alot of money and alot of sacrifices to get noticed unless you hit a viral wave. Keep a job to generate income to invest in your music. Push yourself and multitask harder than ever.
Tell us about your upcoming projects…
I have an album dropping soon "Mud:Marvel", and some hot singles with features from Celeb artists. I'm going to be consistent with quality drops.
Where do we find you music / music projects?  
Spotify: https://open.spotify.com/artist/0GtAEY7doUGCEGWOOgeqlC?si=3R7ig9n4SD2sezuwPCIbUA&utm_source=copy-link
YouTube: https://youtube.com/c/GuapoBrown
Apple Music: https://music.apple.com/us/artist/guapo-brown/1531622678
SoundCloud: https://soundcloud.com/guapobrown
Amazon Music: https://www.amazon.com/Recipe-Explicit-Guapo-Brown/dp/B08M56Y22K
GOOGLE: https://g.co/kgs/AvsMWu
Pandora: https://www.pandora.com/?sc=miR4581732
Deezer: https://www.deezer.com/us/artist/107697822?autoplay=true
iHeart Radio: https://www.iheart.com/artist/guapo-brown-35070222/?autoplay=true
https://instagram.com/guapobrown0?utm_medium=copy_link
Any last words for the readers?
Check me out, get in contact with me @guapobrown0 on IG. or Email @ – [email protected] I support back if you fire haha