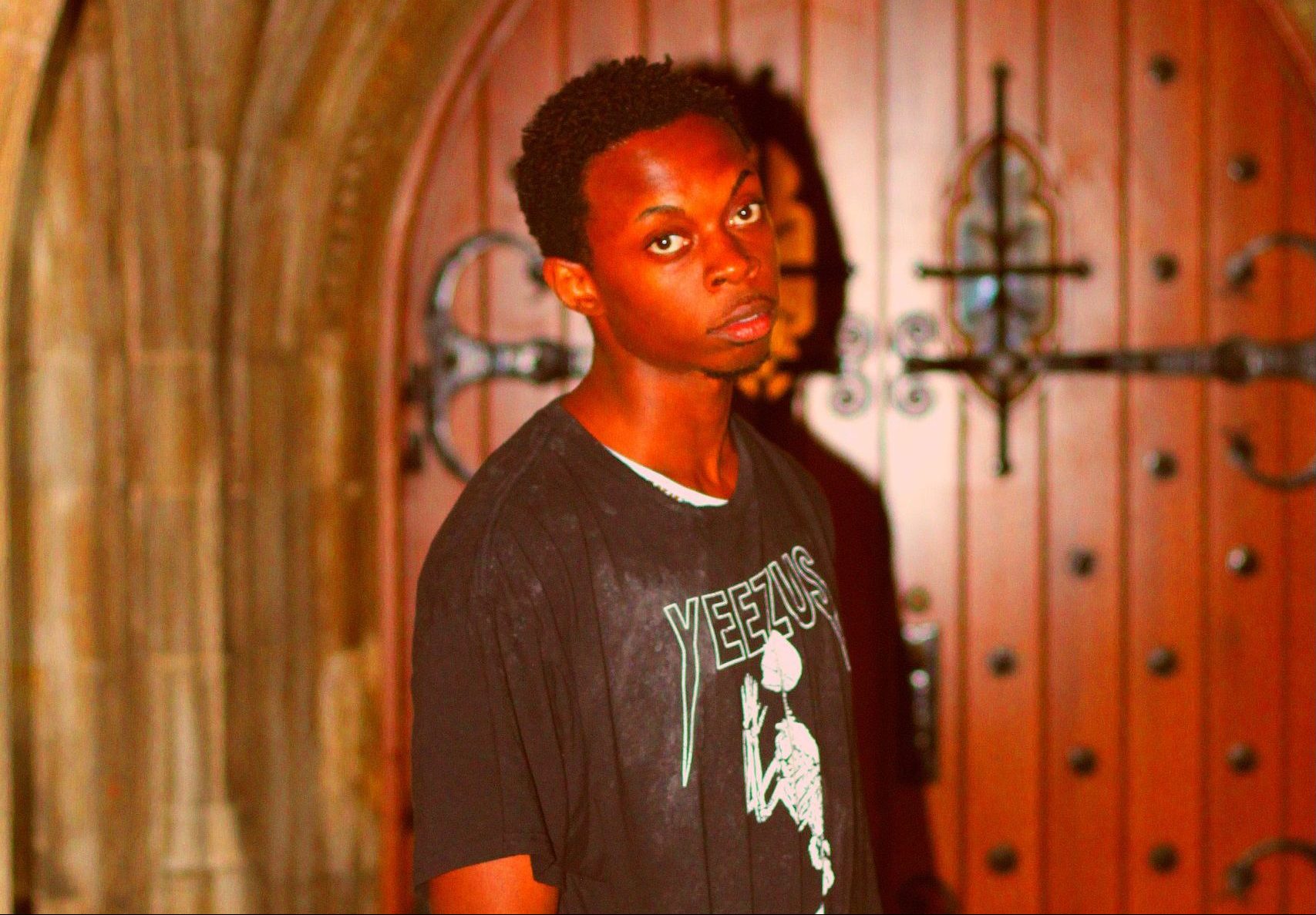 Maury is a 23-year-old genreless, alternative, experimental hip-hop artist, producer, songwriter, performer, and overall entertainer who was raised in a small town in East Brunswick, New Jersey. He was born in New Brunswick, New Jersey on November 26, 1997. His music journey has been a rollercoaster. He discovered his love for music at an early age when his mother would expose him to experimental artists such as Jill Scott, The Neptunes, and Erykah Badu at an early age. He's always been into music but didn't become obsessed with it until he nearly took his life at 12 years old. Fed up with how he was treated outside, at school, and at home. He felt alone and trapped in a world that he felt like he didn't belong in until he discovered "Man on The Moon II" by Kid Cudi. He began listening to it and it put him into an entirely different space and now he was prepared to handle the bullying and mistreatment.
This was the first time the parentless boy found guidance from someone instead of constant criticism and pressure from an elder. His vulnerability and how unique his music spoke volumes to him. After indulging in Cudi's music he then followed up by discovering artists such as Tyler The Creator, Lil B, Mac Miller, Kanye West and others to fill in the roles of parent and role model figures that were missing in his life. He had his mother and stepfather but due to their backgrounds, they didn't get the proper love needed to know how to tend and guide a child correctly. Thankfully Maury found Music.
His journey with creating started when his grandmother would have him and his cousin sing in the church's choir as kids. When he was in junior high that was the first time he thought about making music and tried to become a DJ like deadmau5 until he got into producing and wanted to be more like Kanye West. He started singing in his school's choir in high school and was dabbling into rapping and producing at the same time and didn't take it seriously as a hobby until 2015. Most of his songs in 2015 were lost. 2016 he started to really enjoy making music and started studying it way more. 2017 He became obsessed with making music and started putting out projects under his government, "Camari". March of 2017 he released his first project "The Nonexistent Demo" in March followed by his first mixtape "Royal Garden" on his 20th birthday that year. He continued to release music consistently with his 2018 4th of July mixtape "Dragon Force" (cover art was found and made by an artist who went by the name Luceewithegatekeys) and that was followed up by 2019's "Boys Don't Cry" which he fully produced himself.
During the time he was putting out these projects he was investing most of his free time making these songs but never really thought much of a career out of it. He attempted to sell beats online and give beats for other artists but that didn't pan out for him and when he tried to push his music he would always get extreme amounts of hate and he was so used to his peers dissing his music, bullying him and putting him down since high school so his subconscious was convinced that a music career was impossible.
He felt pressured by his family to do something with his life and most believed that music was a pipe dream so he went to Bucks County Community College from 2018-2020 until in 2020 he realized that music was the real thing he wanted to do in life and eventually he started negating all the doubt that came his way and believed in himself 100%. Since making music was therapeutic to him he was making it for himself but began to believe in it more when others let him know how important his music was to them.
Maury is currently working on starting his music career as this is his first year he is taking the music seriously and he is currently working on releasing his fourth and final mixtape "S U M M E R. The Tape" which covers his 2020 which has been the worst and most depressing year of his life thus far.
The single he is pushing to promote the tape is "Summer" which is about a time he hurt a girl who helped nurture him through his traumatic experience after being drugged, arrested and nearly killed. He was deeply depressed and hurt after he lost that bond that he cherished so deeply. He would love for you all to take a listen to it. For more about Maury and his journey and to see what he has been up to please refer to the links below. Have a wonderful day!
Connect with Maury on social media for updates on new music, videos, and more; @povichbaby