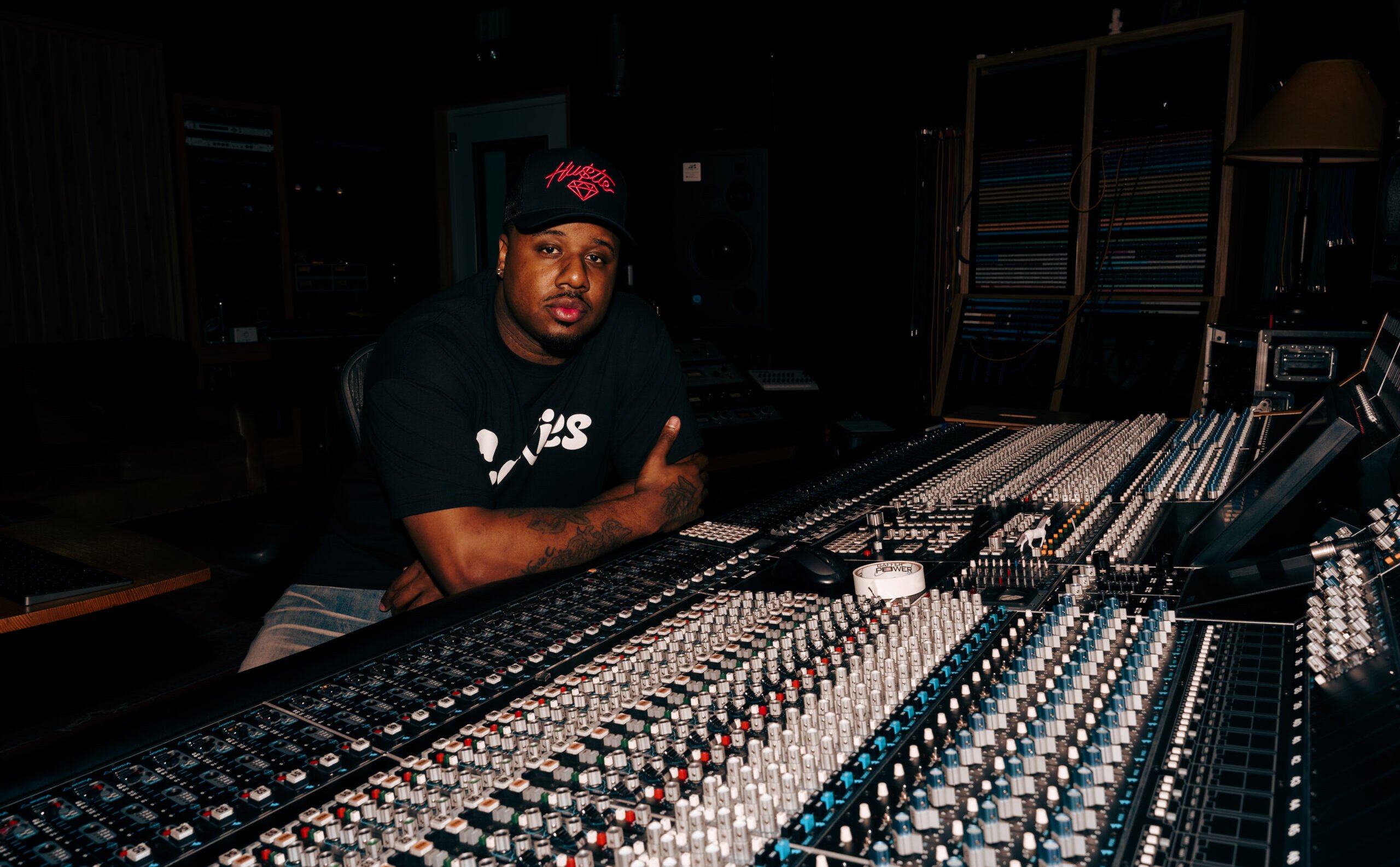 Once again we sit down with Top Vallejo, California's Engineer "Louie Valentino" to discuss about his latest single, upcoming projects, and more in-depth convo behind the music.
1.) Q: What inspired you to become a music engineer, and how did you get started in this field?
I've been doing music all my life. I started out as an artist and I always paid attention to the engineer when doing sessions to understand the process of what was being done. In the later stages of my career, I started engineering myself & friends who would do music around the city when I found out I was having a kid. I took a break from music as an artist and switched over to the engineering side to have my own schedule and consistent money coming in.
I started taking over the role as an engineer for the bay area icon Mistah Fab and it took off from there.
2.) Q: What is your favorite genre of music to work with, and why?
My favorite genre of music to work with is R&B. It is so creative and always has a different vibe. I feel I can get so into it and be creative when it comes to arrangements & vocal mixing as well as the production while mixing. The Hip-Hop side is also fun but I often feel sometimes it can get too easy & repetitive with the same sound.
3.) Q: How do you approach a new project, and what are the most important considerations for you as a music engineer?
I approach a new project by listening to the artist's previous music & finding the pros and the cons of the records and seeing how I can elevate their sound to the next level. I would also say the most important thing for me as the mixing engineer is to make sure the artist loves the record and that it has life to it.
4.) Q: How do you keep up with the latest trends and technologies in music engineering, and what tools do you use to stay ahead of the curve?
I Keep up with the latest trends by staying on Instagram and learning from the greats such as Teezio, Bainz, and Jaycen Joshua. I also follow a lot of music blogs and subscribe to multiple music youtube channels to watch and learn from daily.
5.) Q: What is your process for working with artists and producers, and how do you ensure that their vision is translated accurately into the final product?
My Process of working with artists & producers is simple. I listen to the vision that they have for the record and I execute and try to go above that.
6.) Q: How do you handle difficult or challenging clients, and what strategies do you use to maintain positive working relationships with them?
I don't tend to deal with difficult clients at all. I like to have a positive vibe and workspace when I'm creating. If I feel like it's too much and the vibe is negative I will refund you your money and wish you the best of luck.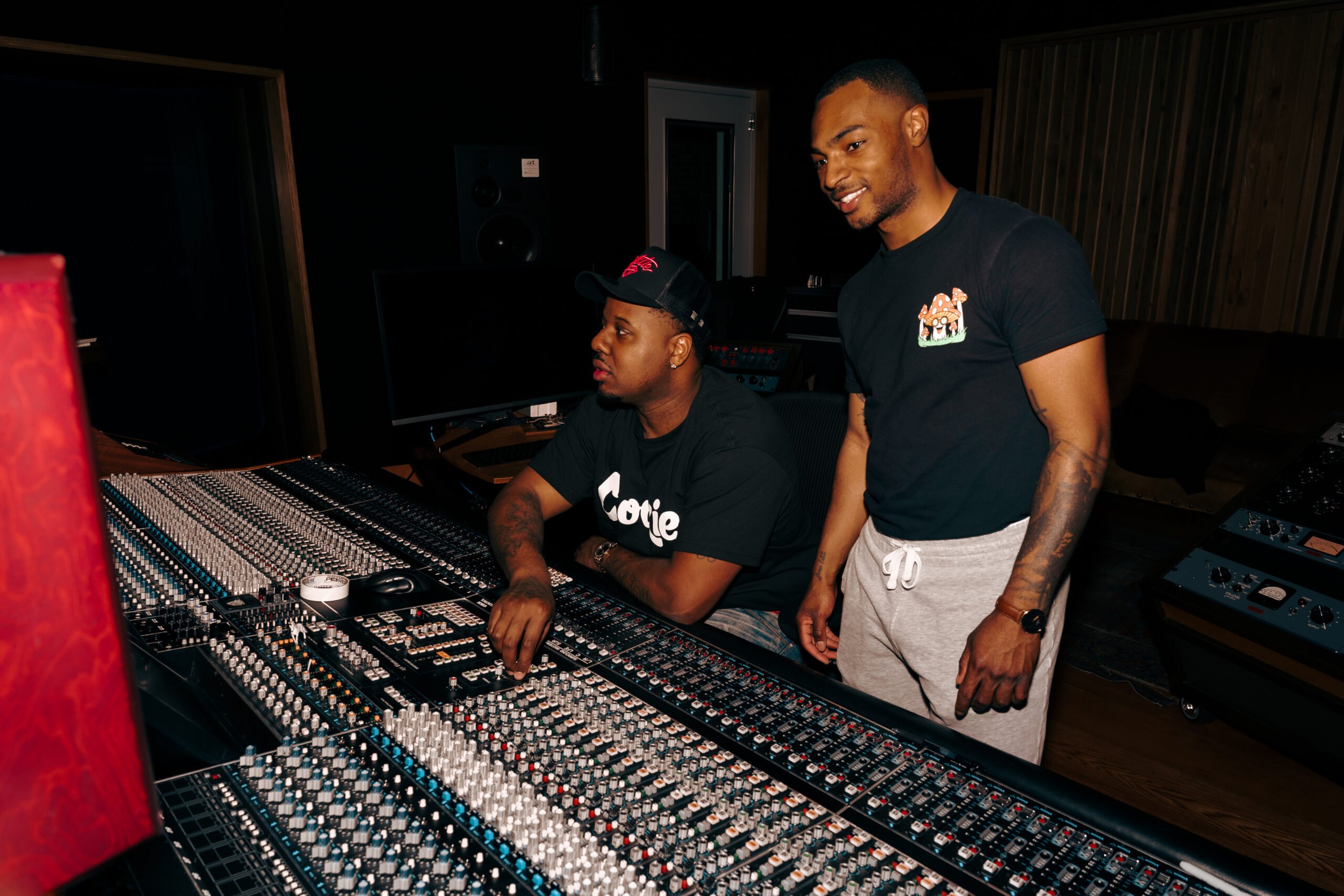 7.) Q: How do you ensure that the technical aspects of a recording (e.g., mixing, mastering, etc.) are balanced with the artistic vision of the project?
To make sure the technical aspects are on point with the artist I make sure that we are on the same page first and have the same vision throughout the project. If there is something that's not right along the process I like to let the client know so we can fix it for the best results possible instead of trying to make it work for the easy money.
8.) Q: Can you describe a time when you had to troubleshoot a technical issue during a recording session, and how did you solve the problem?
I've had sessions where the vocal recordings aren't that good and they sound like they have been recorded in the closet & I've had to do vocal surgery to cut frequencies to remove the harsh stuff and later add it back in where it has a warm and smooth sound.
9.) Q: What is your experience with different types of software and hardware used in music engineering, and which do you prefer to work with?
I have used almost all the recording software in the industry and I really don't care for them at all. My go-to for recording will always be Pro Tools & for production Reasons.
10.) Q: How do you balance the demands of creativity and technical precision in your work, and what advice do you have for aspiring music engineers who want to excel in this field?
My balance is simple. I just do it and try to stay open-minded as possible and stay outside the box with creativity. My advice for upcoming engineers is to read & learn what the gear does so you can use it to the full advantage instead of guessing and just using anything. Always remember it's quality over quantity so make sure you love the record because your name is attached to it. Don't just take the project or single because of the money involved.
11.) Q: Can you tell us about any current or upcoming projects you're working on as a music engineer, and what can we expect from them?
The Latest Projects That Just Dropped Are Mistah Fab & Droop-E " The Hyphy Era " Album https://music.apple.com/us/album/the-hyphy-era/1659302492
Mistah Fab – Brick Phones & Beepers 2 https://music.apple.com/us/album/brick-phones-beepers-2/1671251523
Mistah Fab – Gold Chains & Taco Meat 3 https://music.apple.com/us/album/gold-chains-taco-meat-3/1668505878
Mistah Fab – Hey Baby Say Baby https://music.apple.com/us/album/hey-baby-say-baby/1665311081
Sick Wid It – Abundance Compilation Album https://music.apple.com/us/album/abundance/1668575674
Upcoming Projects – Chingy – Chinglish Album
12.) Q: Finally, What advice would you give to someone who wants to become a music engineer and excel in this field?
My advice is to stay consistent with it and learn and be open-minded to grow. Sit in on other sessions to learn what other engineers do always ask questions to see why they do certain techniques and try them out on your free time to see if they advance your sound.
Thank you again "Louie Valentino", for taking the time to sit down with us. We appreciate the dedication to your craft and hope you continue to strive!
Connect W/ Louie Valentino on social media
Instagram @LouieValentino
Twitter @Louie_Valentino