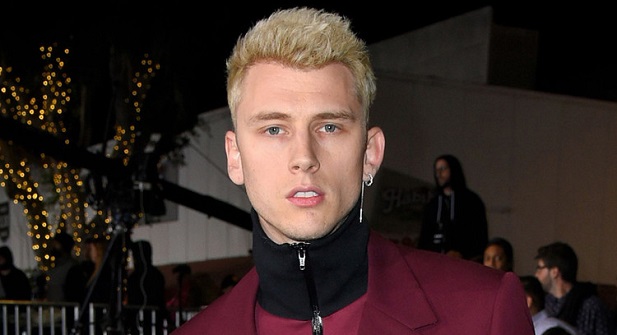 Stream Machine Gun Kelly New Song 'Hollywood Whore'
Machine Gun Kelly shares his "Hollywood Whore" single off the upcoming album Hotel Diablo, MGK's new single explores the dark side of sex, drugs, and rock & roll.
Last month, MGK announced that he will release his new album Hotel Diablo soon. This would be his first project since September's Binge EP which he put out in the aftermath of his much publicized beef with Eminem.
Just yesterday, Machine Gun Kelly was hitting fans with a cover of "Ocean Eyes" by Billie Eilish and we can tell he's in album mode by how consistent the drops are coming.
The Cleveland, Ohio rapper is also going on a tour in support of the new album, the release date for which has not been announced yet.