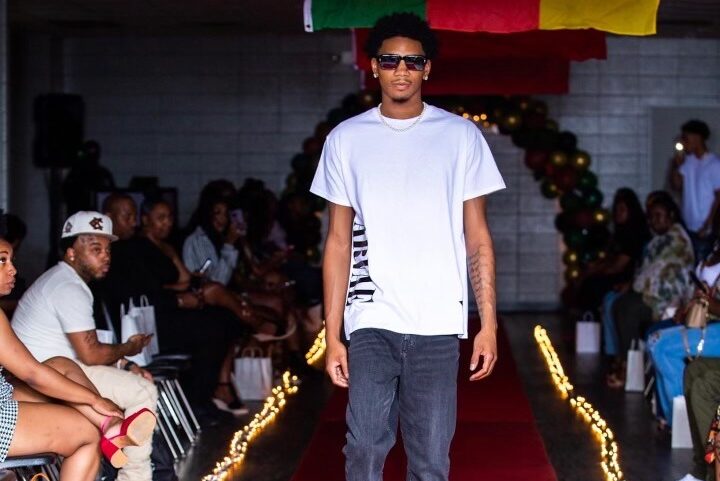 Meet Lex, a rising artist hailing from the vibrant city of Atlanta, Georgia. In a world dominated by the music industry, Lex's connection to music goes beyond the glittering facade, finding inspiration in the intricacies of life itself.
Roots in Life, Not Industry
Lex's journey into the music scene is driven by a profound connection to life. Unlike those enamored by the industry, Lex is drawn to the diverse emotions that music can evoke. "Music on different levels just hits different," he says, emphasizing the fascination with the frequencies that shape a song's unique vibe.
Inspiration from Life's Tapestry
Life, with its ever-changing dynamics, serves as Lex's muse. "Most days are similar, but no day is the same. If I can and I'm capable, I do. Life is my motivation," Lex shares, highlighting the spontaneity and unpredictability that fuel his creative energy.
Fluid Creative Process
Lex's creative process defies structure. There's no predetermined formula; instead, he immerses himself in the vibe of the moment. "My process usually starts with just vibing—the vibe tells me everything I need. I try to let it come to me instead of forcing it; I just think it works better that way," he explains, embracing the organic nature of his art.
A Day in the Life of Lex
In the heart of Atlanta, Lex's average day is a blend of positivity and creativity. From morning routines to feeding his spirit with positive energy, he seamlessly transitions into the music-making process, capturing the essence of his surroundings.
Authenticity in Sound
Lex's music is a reflection of his straightforward and real persona. There are no hidden meanings or complex bars—just genuine expressions encapsulated in simplicity. "I'd put it under the real & simple category," he affirms, staying true to his authentic style.
Collaboration: Rock with Lex, and He'll Rock with You
Lex's collaborative spirit is simple: if you rock with him, he'll rock with you. Send him a song, and if the vibe aligns, collaboration is inevitable.
Connecting with Fans
Despite not having a substantial fan base yet, Lex remains humble. His approach is clear: keep dropping music that resonates with people who appreciate his authenticity. "We're all in this together," he says, fostering a sense of unity with potential fans.
The Joy and Regret of Music-Making
For Lex, the beauty of music lies in its seamless integration into his life—it doesn't feel like work but rather an extension of himself. However, a tinge of regret lingers for not taking his craft seriously sooner.
Navigating Anxiety in the Spotlight
Admitting to performance and release anxiety, Lex shares that the music helps fade his social anxiety when it starts playing—a testament to the transformative power of his own creations.
Lex's Advice for Aspiring Artists
"Just start, bro. Who cares? It's your music, not theirs." Lex's words echo a simple yet powerful message to anyone hesitant to embark on their musical journey.
As Lex continues to carve his unique path in Atlanta's music scene, his authenticity and unfiltered approach promise to leave an indelible mark. Keep an ear out for Lex as he weaves his genuine narrative through the beats of Atlanta's eclectic music landscape.