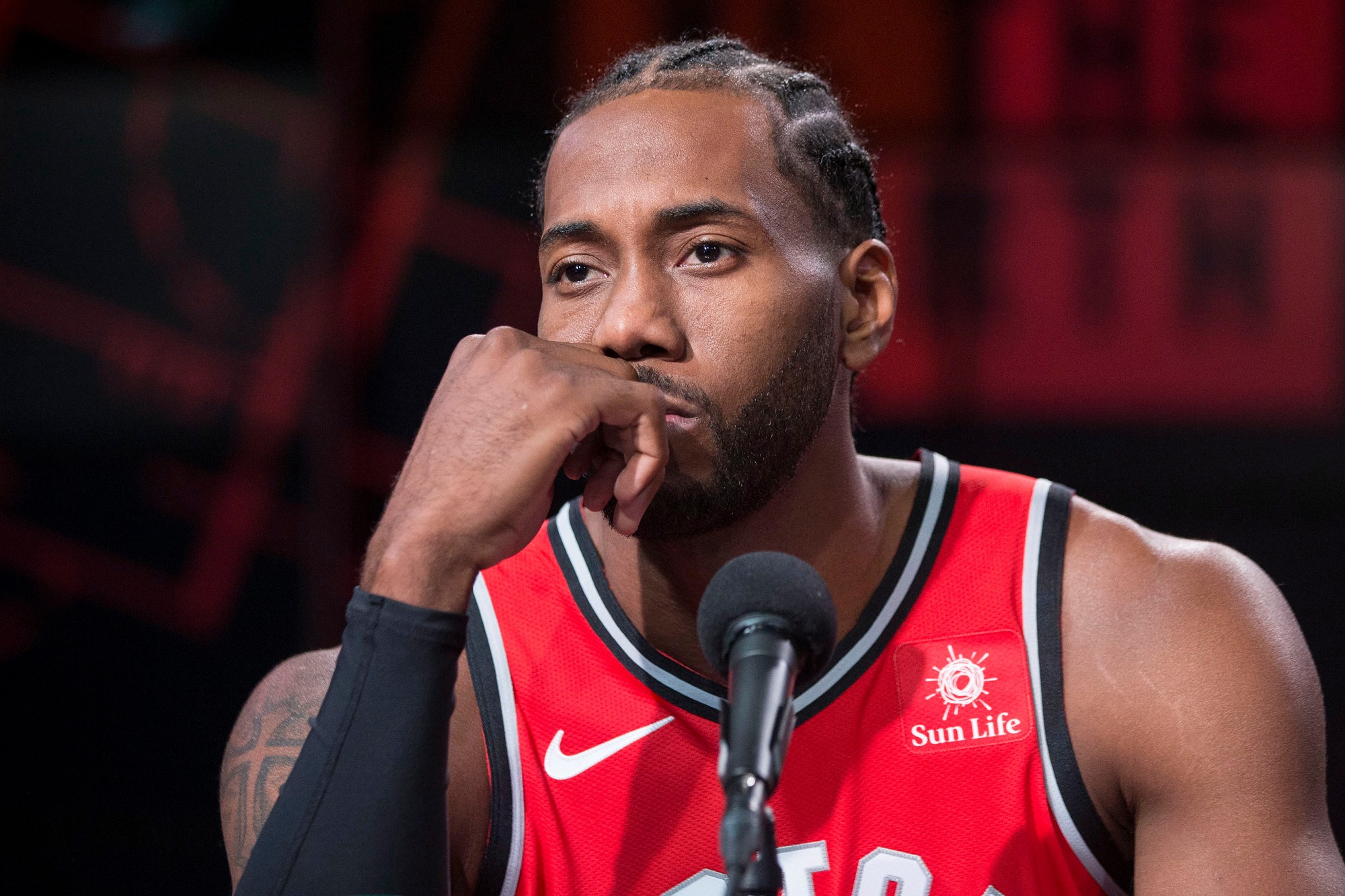 The NBA doesn't need saving.
It's a booming league basking in the glow of unfathomably lucrative TV deals, pitching a product tailor-made for the social-media generation, fronted by celebrity athletes whose free-agency decisions spawn jet-tracking choppers.
But while the NBA may not have required a hero, it got one anyway in the form of Kawhi Leonard. He's been operating quietly ever since he arrived in 2011; a lone ranger advancing causes wherever he's gone.
After the quiet California kid landed in San Antonio on draft day, he quickly blossomed as a Spur, growing by leaps and bounds in short order. Leonard was a key role player on a 50-16 team as a rookie and on a finalist as a sophomore. By Year 3, he was the youngest Finals MVP in history, having helped an aging Spurs team bring an end to the Heat's Big Three era.
Those Spurs of 2013 and '14 featured talented, deep rosters, but it was Leonard's unexpected star turn that kept the franchise's championship window open long enough to ensure Tim Duncan could go out on top.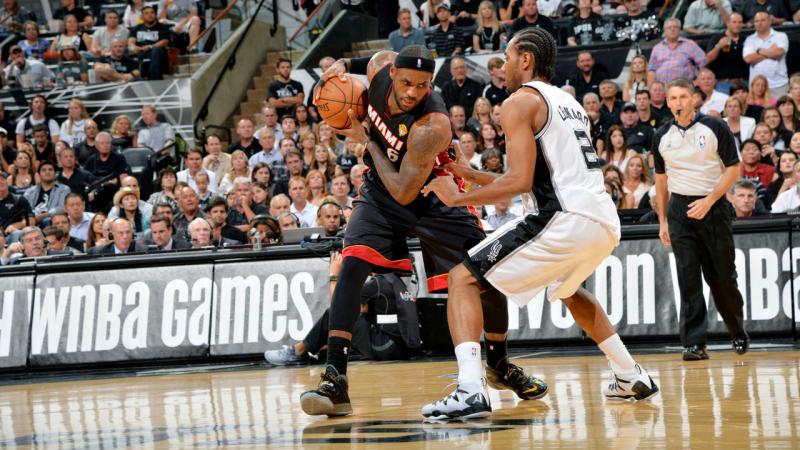 Then, with Duncan gone, and with veterans like Tony Parker and Manu Ginobili on their last legs, Leonard morphed from that surprising Finals hero into a full-fledged perennial MVP candidate, serving as the two-way backbone of teams that won 55, 67, and 61 games.
In many ways, it was the perfect marriage between franchise and superstar – an unassuming, all-business player who didn't care much for off-court limelight toiling for Gregg Popovich in San Antonio, having taken the torch once carried by Duncan and David Robinson. It was a seamless transfer of power, and it was supposed to go on forever.
Of course, it didn't, as a mysterious quad injury sidelined Leonard for most of a season and drove a wedge into his relationship with San Antonio. And when he made it known that he wanted to go home to Los Angeles as part of a stunning trade request, the Spurs shipped him north instead.
Things could have gone south in a hurry. But while early reports indicated Leonard had no desire to play for the Raptors – the type of news that often precedes chaos, chemistry issues, and lost seasons – there was none of that drama in Toronto.
Instead, Leonard went back to work, with some breaks for load management, and responded by engineering one of the greatest postseason performances of all time, awakening a sleeping giant in Toronto and giving Canada its greatest sporting moment in a generation.
By the time that playoff run ended, the same guy who'd shaken LeBron and buried the Heat as a 22-year-old had now picked apart the 60-win Bucks and dismantled what remained of the Warriors' dynasty.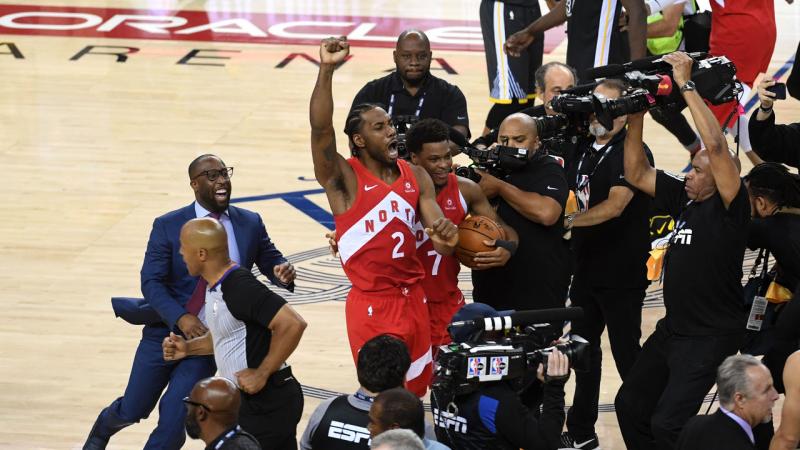 With one foot possibly out the door and the other one hobbled by a knee issue that lingered throughout the playoffs, Leonard gave Toronto, his teammates, Masai Ujiri, and all of Canada every ounce of himself. The season ended with Leonard helping the Raptors close down Oracle Arena, his arms iconically raised in triumph as he wore a red and white jersey emblazoned with the word "North."
When Leonard reached free agency – finally getting a chance to choose his place of employment – fans and pundits alike thought they knew what made him tick. Most of them were wrong.
Here's what we do know: Between forcing his way out of San Antonio and then departing Toronto for the Clippers, Leonard gave up nearly $80 million in the pursuit of home, happiness, and charting his own course. He also didn't entertain short-term deals that could've seen him re-enter the market as a 10-year vet in 2021, when his earnings ceiling would've escalated.
We know he had no qualms about becoming the first reigning Finals MVP to suit up for a new team immediately rather than defending his championship. And we know that serving as the finishing piece in another chapter of LeBron James' sprawling epic wasn't for him, either.
By snubbing the Lakers after making them wait nearly a week, holding their cap space hostage in the process, Leonard also prevented them from adding another superstar to play with James and Anthony Davis. There are plenty of NBA fans who view that as heroic in its own right.
Of course, the league didn't need to be rescued from the era of superteams. These seemingly invincible clusters of talent, created by the players themselves by wielding their free-agency freedom and their power to leverage trades, has fueled one of the NBA's most popular periods.
But by engineering his own path to the Clippers, Leonard has ushered in a potential era of parity, the likes of which the league hasn't seen in 40 years.
And he did it while operating in the shadows.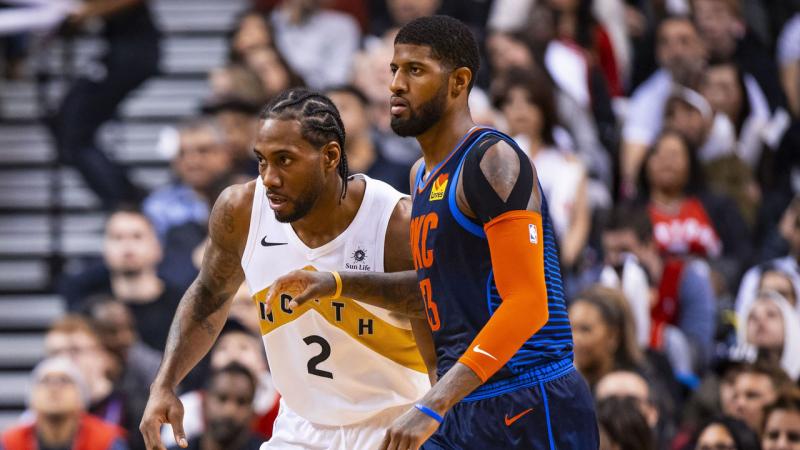 While he entertained James, Magic Johnson, and the Lakers, while Maple Leaf Sports and Entertainment taxied him across the continent on a private jet, and while every pundit with "sources" said Leonard's decision was down to a two-team race between the Lakers and Raptors, he made his moves.
According to reports, Leonard even changed the location of his Lakers meeting so that it would be closer to an area he secretly planned to meet with Paul George later that day. As Lil Wayne famously noted, real G's move in silence.
There are places where Leonard won't be seen as heroic. In Oklahoma City, Thunder fans are still coming to grips with the fact that George, who rose to join the MVP conversation in the first season of his four-year contract, has disappeared thanks to Leonard's surprisingly persuasive pull. In San Antonio, the pain of Leonard's trade request may never dissipate.
And he surely won't be hailed a hero among Lakers fans, who will never reconcile this commitment to the Clippers.
But on a league-wide level, it's hard to see Leonard as anything but the superstar who zigs where his peers would zag.
Just as he became a hero to Spurs fans who so desperately wanted to see their beloved dynasty get one more kick at the can, Leonard is leaving Canada as a national hero. Despite the heartbreak that comes with losing a player of Leonard's caliber for nothing, Raptors fans are indebted for the ride he took them on over the last year. Many assumed they might never experience such a thrill.
Now, with Leonard and George in the fold, the Clippers are betting favorites in the wide-open 2020 title chase. The same Clippers, we should remember, who've never even reached a conference finals in 49 years of existence.
It turns out Leonard was never above superteams or too reserved to recruit fellow stars. He just waited until it could be on his terms, by his hands, in the spot he always wanted to be.
The only thing we truly know about Leonard is that we'll never fully know him, and he clearly prefers it that way.
The destroyer of dynasties is now plotting the creation of his own down the hall from James' Lakers. The kingslayer has turned kingmaker. But he still remains the NBA's great deliverer – of titles and hopes and parity across the league.
— Source: Thescore