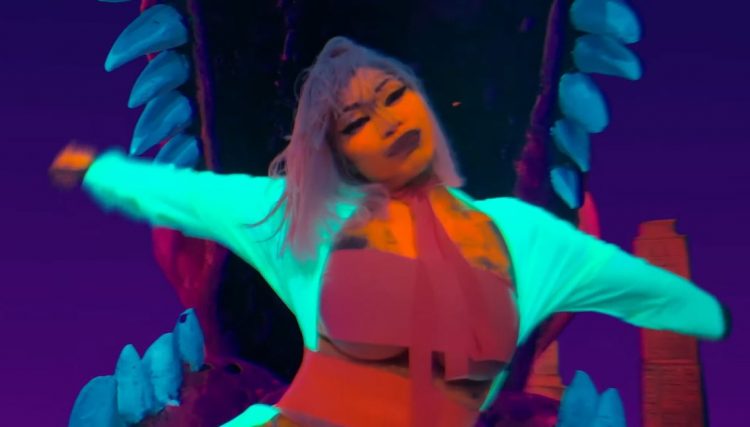 The highly anticipated Kanye West track "New Body," featuring Ty Dolla Sign and Nicki Minaj, has been leaked in its entirety today, accompanied by its music video.
This song originally emerged during the production of Kanye's unreleased Yandhi album and underwent multiple transformations, as is characteristic of Kanye's creative process. Eventually, it was intended to find its place on "Jesus is King" in a revised version featuring clean lyrics.
In a revelation from last year, Nicki Minaj disclosed that she had rewritten her verse for this potential hit several times to align with the religious themes of "Jesus is King." She expressed disappointment that the song never saw the light of day, despite her belief that it was a hit.
Nicki explained, "What I found interesting was that Kanye had me rewrite my 'New Body' verse four times to match his creative and spiritual journey at that time. Only later did I go online a few months later to see him on Drink Champs, casually rolling a blunt or doing whatever he was doing."
She continued, "I missed the timing by about a year, I suppose. If 'New Body' had been released during a period when he wasn't fully immersed in his gospel phase, it might have seen the light of day. Unfortunately, it didn't, so it wasn't meant to be. Everyone knows it was the hit that slipped away."
There were rumors circulating that Kanye, Nicki, and Ty had also filmed a music video for the track. Now, this video has also surfaced online, following a massive leak last week, which included the entire "Jesus is King 2" album featuring Dr. Dre.
The video is so visually captivating that it defies easy description. However, it's intriguing to note the significant investment made in its production, only for it to ultimately be shelved.
https://twitter.com/Jasp3r_0/status/1708410532615622919