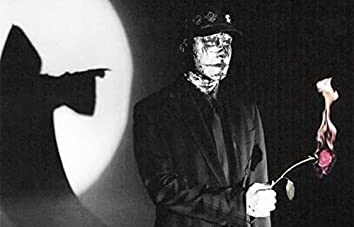 Cleopatra Record's dark trap artist Jaxxon D. Silva just released a new project titled "NUMBSKULL". The L.A.-based artist has been releasing a cast of eclectic music since 2017—bouncing from grungy alt-rock to lo-fi, and throwback hip-hop as well as collaborating with stars like the late, now legendary Lil Peep, chart-topper Pharrell, and Skepta.
Jaxxon ignited the anticipation for the release earlier this month with the drop of the music video "In Vain".
The project which is now also available to stream on all listening platforms is a 7-track agglomeration that spans his career and details his experiences during the 2.5-year gap since his last collection "Painting With Poison" dropped.
Tune into "NUMBSKULL" below.