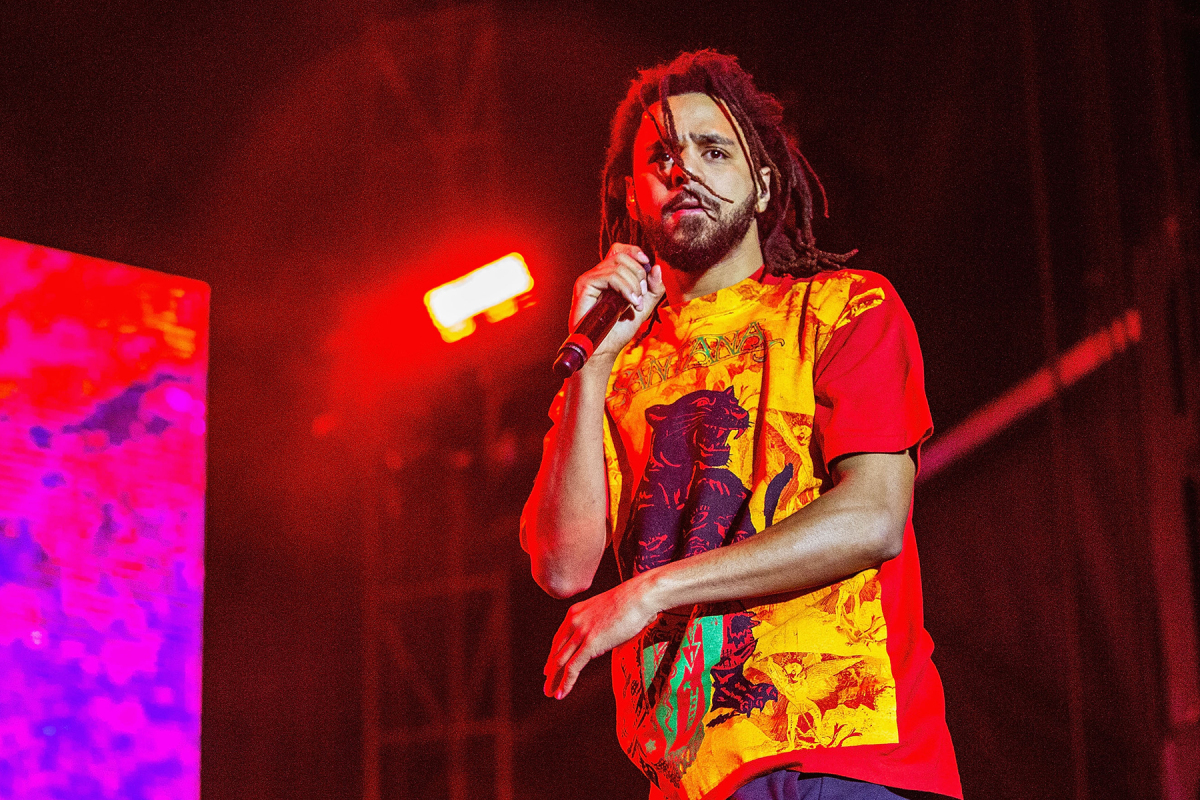 May 05, 2021, 02:30am EST — Last week, Dreamville rapper Bas set the rap talk on fire when he posted on Instagram about J. Cole potentially returning in 2 weeks with album The Off Season.
Bas later deleted the post but not before most of us caught it and started to count days before the superstar officially ends his hiatus. Apart from the release of his sneakers with Puma, Cole had a quiet 2020, releasing just a handful of songs in 'Snow On Tha Bluff', 'Lion King On Ice' and 'The Climb Back'.
Then, at the end of the year, he made the surprise hint at three projects in the works; The Off-Season, It's A Boy and The Fall Off. Today, he took to social media to drop the bombshell: he's releasing his new album The Off-Season on May 14th.
He also unveiled the official artwork for it. Peep it below. "Just know this was years in the making," said Cole.
The Off-Season cover art is reminiscent of his freshman mixtape, The Come Up, showing Cole standing in the right corner with a cool-toned, city background. What's different is The Off-Season art shows a basketball hoop set ablaze in the background, potentially a nod to his almost career as a ball player, and remaining consistent with his previous sports-themed album concepts, including The Warm Up, Sideline Story and Friday Night Lights.
Just know this was years in the making.

My new album The Off-Season available everywhere 5/14 pic.twitter.com/aBw4po8fvx

— J. Cole (@JColeNC) May 4, 2021
in recent news, Meek Mill Shares 'Lemon Pepper Freestyle' Remix & Video