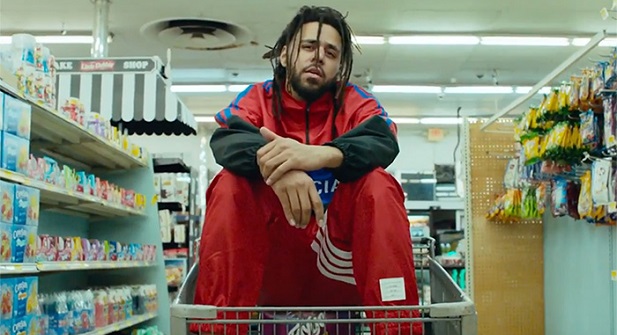 J Cole has come through with the much anticipated visuals to his new single, "Middle Child".
In the video, directed by rapper King Mez, the Dreamville boss stands in front of an audience on a red carpet at an awards show before the backdrop changes to dead bodies lying under sheets with dirty shoes.
He then takes over a log cabin with heads of "Your Favorite Rapper" adorning the walls and a plaque that reads: "This Could Be You."
Produced by T-Minus, "Middle Child" marks the first single off Cole's upcoming sixth album, which is due sometime this year.
The video's most interesting scene features a number of rappers head mounted on a wall after Cole out-rapped them on their own song.