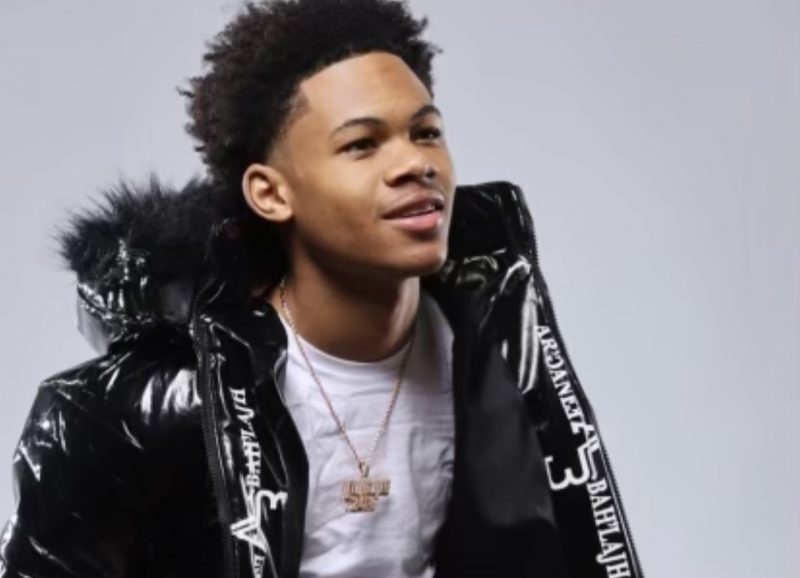 Aysir Clark, better known by his stage name Lil Bape, was born December 5, 2003, in Philadelphia, PA. Growing up in North Philly, he moved to Atlanta, GA to pursue his music career. With over 100k views on YouTube, Lil Bape is making his waves with his lyrics and sound. Only 17 years old, he has already been featured in a number of hip hop blogs such as Kollege Kid, Elevator Mag, and SayCheeseTV. Lil Bape has been able to create his personal sound and lyricism inspired by A Boogie Wit Da Hoodie which clearly can be heard throughout his tracks.
After losing friends to gang violence and reflecting on his environment, he sought an escape within music and found it easier to cope with his reality as he created his image and sound. He began his musical endeavor at the age of 15, recording and releasing his first single at 16, and since has been on a roll with releasing and collaborating with a number of artists such as Seddy Hendrinx, Lil Kee, Yxng Ka, and Aaron Reed from Hitco Records.
He does not seem to be slowing and only looks forward to dropping banger after banger. With the recent release of his new EP, Zipped In My Tears, he hopes to make more connections within the music industry, gain more exposure, as well as grow as an independent artist. His sound continues to evolve as his fan base grows and he dives into craft emerging as the new sound of his experiences that many of his fans share. Naming his dad as one of his biggest motivations, he draws inspiration from artists such as Justin Bieber, Tupac, and, of course, A Boogie Wit Da Hoodie. He draws his creation from his own personal experiences and hopes to
inspire the youth to see that there is more to things than just gritty street life.
"I want the audience to know that though I am not just an artist. I come from the hood, but I am not a rapper, I make pop music, I am a well-rounded artist. I go against what people expect from me, my age group, my people. I am Lil Bape," he shared with us. This young artist hopes to make a name for himself in this industry and offers a fresh sound that goes beyond the limitations of hip hop and rap. Make sure to check out his new EP, titled, Zipped In My Tears on all major streaming services and follow his streaming platforms on the links provided below!
Instagram: lilbape2418
YouTube: Lil Bape