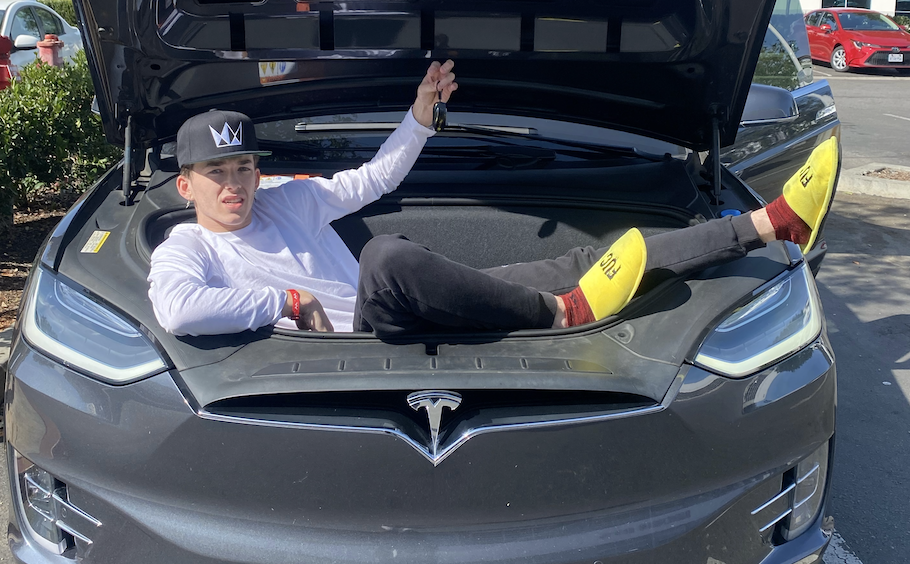 KidCam is an upcoming artist you should have on your radar. He's from Dallas, Texas originally but is now based in Los Angeles. He's now pursuing music, and is going to be dropping a new album 'TRAPST4R' soon, which he says will include a long list of celebrity features.
Check out his interview below.
What is your artist name and how did you come up with it?
My artist name is KidCam & my real name is Cameron. I got my artist name from my artist friends who are in the industry.
How would you describe your sound?
My sound would definitely be a upbeat, catchy flow like Kid Laroi.
Why are you passionate about music?
I'm passionate for music because i've put myself around music my entire life & ive just found a deep passion to start making some good tunes.
Who are some of your musical influences?
Some of my musical influence are people such as Kid Laroi, Jack Hess, & Juice Wrld
What's next for you and what are you working on?
New project i'm working on is my Album TRAPST4R which will include a list of celebrity features. Expected date to drop my album will be JULY.
What's this project about in your own words?
This project is about how my trap lifestyle brought me from rags to riches.
What's next for you after this?
What's next is hopefully to get Kanye West & Justin Bieber on my new christian trap single i'm working on.
What word of advice do you have for others who may look up to you?
Go chase your dreams, nothing is too large to accomplish in this lifetime.
Where can we follow him on social media?
My instagram handle is @Whoscamb. Tap in 📍