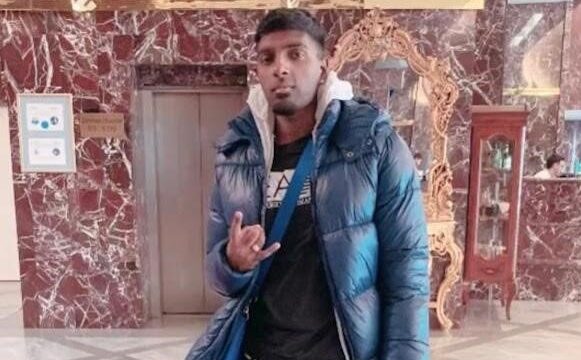 MC Kinin is an independent tamil rapper, musician, and lyricist who was born and raised in South West London on December 11, 1996. His outstanding musical compositions and visuals have contributed to his success in the music industry. Out of the eight songs Kinin has ever released, "Nadiye Reprise" with more than 150K views, has earned the most views. During a conversation with MC Kinin:
When did you start singing as a career?
I started rapping when I was 12 years old. I discovered tamil rap when I was around 11/12 with my cousin Danu when I heard another tamil rapper at that time called Sujeeth G. That was the first time I ever came across rap and it was so different to a normal melody song that we listen to in a tamil household. It's only after that I found out about rap as a music genre and  It was in 2019 when I dropped my first official music video song called "Singari Sarakku".
What inspired you to choose your career in the music industry?
I love songs and especially Tamil  songs from a young age as I've listened to so many growing up. After hearing Sujeeth G, I wanted to try out Rap as I felt rap songs were so unique at that time and it was a better way to express my words.
Is there anybody you idolize, as a singer in the music industry?
In terms of having idols I have so many within the industry'. But the three most important idols I look upto in the industry have to be Sujeeth G, MC Sai & Ratty Adhiththan. I say Sujeeth G first because he made me realise what rap was and created a spark within me and the second has to be MC Sai because he had a unique flow and his rap was always distinctive  in terms of the words he used and the way he rapped it. Thirdly I say Ratty Adhiththan because I heard him for the first time back in 2016 when he dropped "Panda Reprise" and his Lyrics in the song were very different from the Tamil songs.
With whom and what will be your dream collaboration?
I don't have a dream collaboration but I do like to work and experiment with various different artists in the future and bring something new into the industry.
What are the plans for your upcoming project?
I have so many upcoming projects right now that are currently in work but my next project will feature an artist from the Uk tamil Independent music industry. It will be a completely different project compared to my other ones and the music production is already underway.
What adjectives can describe you better?
The best 3 adjectives I believe will describe me are self-confidence, passionate and enthusiastic. I say these 3 because I'm self-confident that I will reach my goal within the music industry one day & I'm passionate about my music. Lastly enthusiastic because I show a keen eagerness and interest in each of my projects.