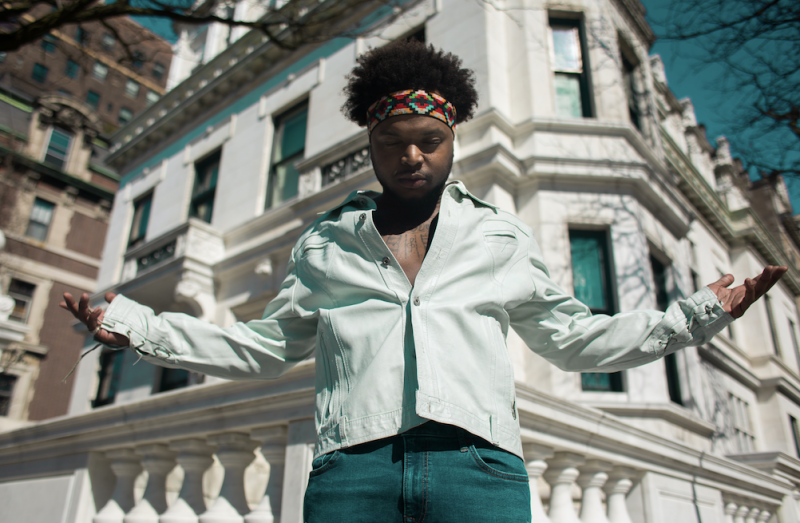 The music industry is bursting at the seams of young musicians emerging from every direction. ImSoMaleek is an example of an artist who is rising to prominence in the music industry as a result of the nature of his music and his incredible talent. The emerging musical artist, who hails from the Bronx, New York, has made a name for himself with his successful musical career. His latest EP Soul Shift is just one recent example of what he's capable of, and what ImSoMaleek has coming next.
ImSoMaleek was just an IG tag back then, but when people began to approach him and refer to him by that moniker, it stuck with him throughout his journey. His career in music started when he was about six or seven years old, when he went on his first tour with country singer Kenny Rogers.
ImSoMaleek freely acknowledges that in his lyrics, he seeks to include lessons learned along the way. "If soul music and hip-hop and jazz had a baby, it will be my music," says the well-known emerging star. When asked how he got started in the music industry, ImSoMaleek said, "Honestly, I feel like it was something that was given to me from birth." I began in the chorus, where I had to sing almost every Sunday, and from there I progressed to bigger and better things."
With his distinct sound and exceptional talent, ImSoMaleek has established himself as a dominant force in the music industry today. He grew up listening to hip-hop, R&B, jazz, alternative, punk, and a variety of other styles, all of which influenced him greatly. He played Simba in a Broadway version of "The Lion King" because of his theater experience.
On April 9, ImSoMaleek released his newest EP, Soul Shift, which seeks to revitalize what we now call R&B. "The EP is all about bringing back the groove that made people fall in love with Rhythm and Blues in the first place. ImSoMaleek says, "This is just the warm-up." The project is based on his own life experiences when listening to his own music, which he seldom does, but on that fateful day, he knew what it meant to fully share his spirit.
ImSoMaleek hopes that Soul Shift elicits the energies that he wishes to transmit through his songs. The full-fledged artist completely acknowledges that his latest LP single, "Insomniak," was his way of maturing as an artist, and looking forward to the future, he will be sharing his full-length album, King Of The Hill. Dave East will be the narrator of the song!
With what he's been cooking up lately, the emerging star is set to spice up the music scene. ImSoMaleek is well on his way to become a household name in the music industry, with each release aiming to engage with his fans. The guy is nonstop, as he aspires to rule the music world with his incredible creativity and dedication to his work, and he's just getting started.
Check out ImSoMaleek's social media pages on Instagram to learn more about him. More live updates on his musical journey can be seen on his YouTube page.