Today, we're joined with amazing artist/creative "Sideshow X", who's been making massive waves across California with his unique sound. We'd like to dive into some questions that fans have unanswered and would love to know more about.
We understand you released a single titled "I Hate The Holidays" in anticipation for an upcoming project, which has yet to be announced. We'd like to discuss that more, if possible.
1.) Q: What's the inspiration behind the track?
A: "My inspiration is from the fact that I use to have a family to spend the holidays with… but they're divorced now so I spend them alone. I tried making my own family multiple times but all these woman do is cheat and go back to their ex's"
2.) Q: Who produced/engineered it?
A: "The beat was produced by a youtuber named CapsCtrl, an amazing creator! I recorded, mixed, and mastered my own vocals"
3.) Q: What was your mindset while writing the track?
A: "Seeing all those post's on social media of others spending holidays with their family throws my mental off. My mindset was in a dark jealous place, that's something I need to knock off."
4.) Did you plan on releasing any video footage or content for this song? To give fans more in-depth perspective
A: "I did want to release a music video for this song at the time, I released it last holiday season. Instead, I'm waiting for the album I'm working on to be finished to post each music video in correct order. This song is also on the upcoming album I'm working on"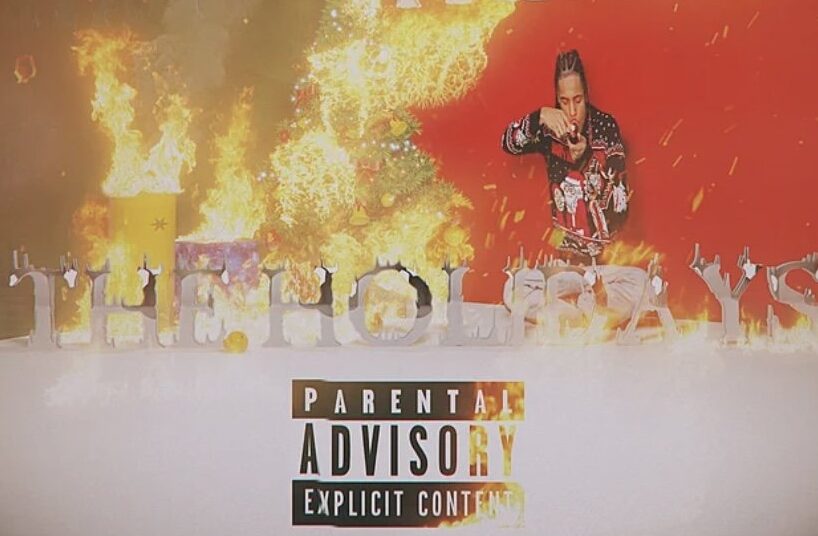 5.) Q: If you could say anything to your fans that really connect with this track, what would you tell them?
A: "If you're a child of divorce like me and having trouble creating a family of your own, dont give up. I know it can feel impossible, especially with the way humans hurt each other. I want you to know that you wont spend the holidays alone forever. I thought I would spend them alone forever but this year I actually get to spend them with someone! Dont give up!"
Thank you again for sitting down and answering these questions for the fans. We appreciate your time and can't wait for the album to drop!
Song link: https://open.spotify.com/track/0CadtjE7pZyrL63q8OIloh