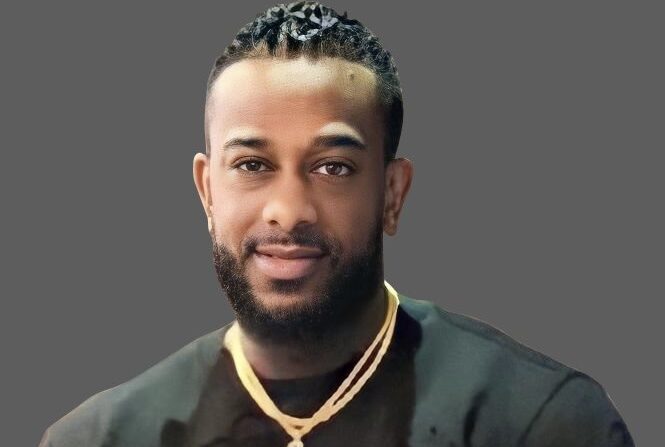 Are you prepared to groove to some Reggae flavor blended with hot Hip Hop beats? Hold onto your headphones though, because Hustle Hans, the unique musician, has just dropped his brand-new EP, aptly titled "I'm Up Next." You won't want to miss this musical gem, which is currently accessible on all major streaming services.
Hustle Hans, who is from Trinidad, a stunning island, wears his roots with pride. He once made the infamous statement, "Trini birthed me, but NY made me the man I am today." And boy, oh boy, does this EP demonstrate the rich fusion of cultures that have influenced this up-and-coming star.
With its flawless fusion of Hip Hop and Reggae, "I'm Up Next" is a musical journey that compels listeners to give in to the addictive rhythms. Hustle Hans easily blends his passion of hip hop and his background into each song, producing a sound that is as individual as his journey.
Hustle Hans clearly embraces the dynamic Hip Hop culture that has become a crucial component of his artistic expression and never forgets where he originated from. He masterfully combines the soulful reggae melodies with the intense hip-hop beats to create a sound that is distinctly refreshing.
The experience of listening to "I'm Up Next" is similar to having a quick tour of Port of Spain's busy neighborhoods before teleporting to New York City. It's a musical invitation to move your body, nod your head, and get swept up in Hustle Hans' contagious enthusiasm.
This EP appeals to all musical interests, whether you're a die-hard fan of Hip Hop or a fan of Reggae's laid-back vibes. Hustle Hans effortlessly demonstrates that he is qualified to be crowned as the next great thing with clever lyrics and catchy melodies.
Grab your preferred set of headphones, crank up the volume, and prepare to enjoy the unique sonic blend that Hustle Hans can produce. The EP "I'm Up Next" is here to take over your playlists, rule the radio, and have you moving like never before.
Keep in mind that Hustle Hans is more than just an artist; he is a formidable opponent. Join the movement, accept the fusion, and let "I'm Up Next" magically transport you to a world where Hip Hop and Reggae are combined in the most enticing way conceivable.
The world, get ready! Hustle Hans has shown up and is about to take you on a unique musical journey. As this gifted Trinidadian wonder writes his name into the annals of music history, get ready to be astounded. Take a listen to the mesmerizing sounds of "I'm Up Next" right away since the EP is already available!