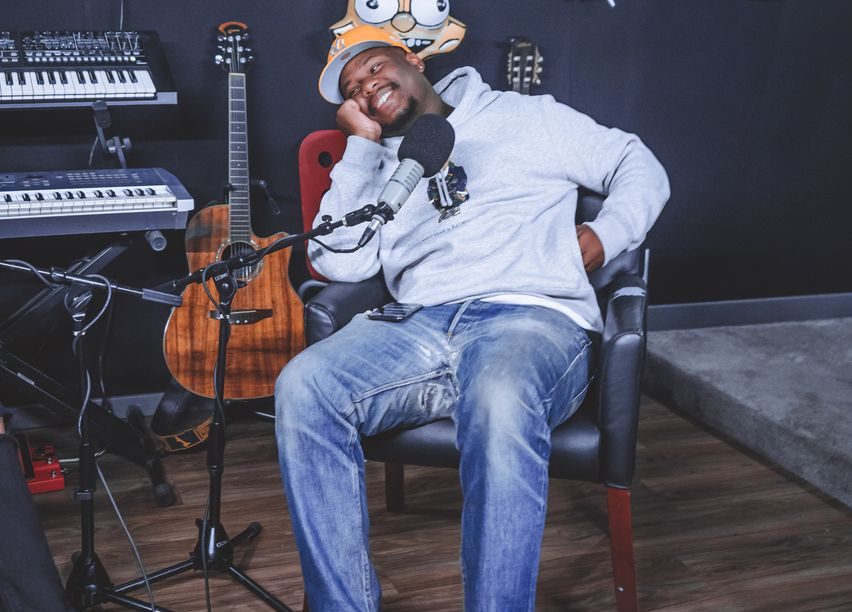 Meet Hakeem Rowe, a tastemaker who discovers and interviews talented underground hip-hop musicians. Hakeem has made a reputation for himself by providing captivating interviews that amplify hip-hop culture and being the host behind viral content by conducting interviews and filming behind-the-scenes vlogs at some of the most prominent festivals, parties, and other music events.
"I put the world on to new artists and music. People are constantly surprised when people find out what I know or like. I'm aware of a lot of things within music and the music industry."
Hakeem was born and raised in Clarendon, Jamaica, before moving to New Jersey at the age of nine. During his childhood, he spent his leisure time skating, playing football, and producing music.
"Because of my upbringing being from Jamaica, my country touches so much culture that is loved," Rowe said in a recent interview. "Our values and just the way we are as Jamaicans. We are known to be very funny, charming, outgoing, and hardworking. There is a joke that Jamaicans have like five jobs, which is what I'm on right now. I then moved to the suburbs of New Jersey from there is where I got to understand a different side of life."
With only $200 in his pocket, the 20-year-old dreamer purchased a one-way ticket to California to pursue his ambitions of becoming a musician. However, once he arrived in Los Angeles, California, his chosen route took an unexpected turn.
"Originally, I didn't want to pursue a career in media. I met Adam22 while working at the Official Hat Store on Melrose, which was next door to No Jumper. I've always been a funny guy, and Adam recognized that in me and put me on his No Jumper podcast. I was on his podcast for three years, then I left. I was working at RSVP Gallery, which is Virgil and Don C's company, after leaving No Jumper."
From hosting at No Jumper for three years, Rowe developed the experience and an engaged audience who's just as invested in his career and the artists he interviews. Now, Hakeem is bringing his talent to the Our Generation Music (OGM) platform, a website that offers Hip-Hop, music, and cultural news. Hakeem has presented unforgettable moments with musicians such as Lil Got It, SoFayGo, Mario Judah, and Lancey Foux, with some of his interviews going viral on social media. Hakeem's engaging personality shines through as he gives viewers a behind-the-scenes peek at emerging musicians; he uses his platform to create newsworthy, yet entertaining, material that will help OGM develop.
Hakeem has ambitions to be a music mogul in addition to being an excellent media host. It doesn't stop there, he even has skills in A&R and music production, as Rowe has provided beats for two song placements on Dro Fe's album Norco 3.
Be sure to keep up with Hakeem Rowe through his Instagram account and watch his interviews here!