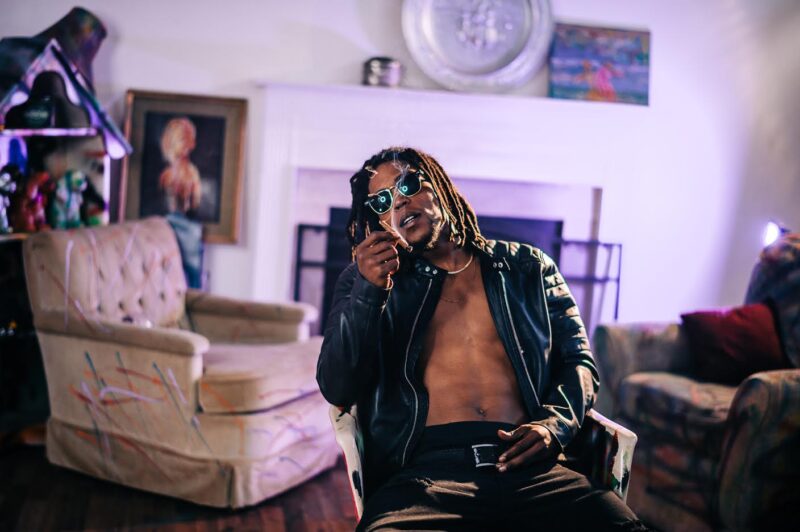 Up and coming artist Honcho Truth is all about remaining true to himself and spreading knowledge to his fans. His charismatic attitude and unique sound is what sets him apart from other artists in the industry. The hip hop artist says his mockingbird style combined with a southern drawl allows him to adapt to any sound while maintaining his signature flow. However, you never know what might come next from honcho truth because he prides himself on being a student of the game.
Honcho Truth admits he doesn't remember a time where he wasn't involved in making music. From performing in the park as a young kid to recording music on a boom box, the hip-hop artist always knew he wanted to become a musician.
"I've tried everything else from sports, jobs, streets etc. Music is the only thing I'm able to do without missing." He explained, "I don't even write anymore cause the Big God had it written."
When it comes to his career, he shares his biggest accomplishment would be when he won the chance to have his music played on the radio, on a brand-new Instagram Live show called The CookUp! The show which is sponsored by YouTube music allowed the up and coming to get more exposure and opened the door for multiple opportunities.
This year Honcho Truth is determined to prove why he's the next break-out artist on the rise. Recently dropping the visuals to his track "Long Live TB", his fans are already going crazy in the comments! The hip hop artist is excited to share that there will be more heat on the way. He confirmed he's currently working on his next album "Welcome To Flexico 2" and is collaborating with some of the hottest producers in Atlanta right now.
Follow Honcho Truth on Social Media for Music Updates and MORE!
Instagram: @honchotruth
Facebook: @honchotruth336
YouTube Channel: Honcho Truth
TikTok: @honchotruth