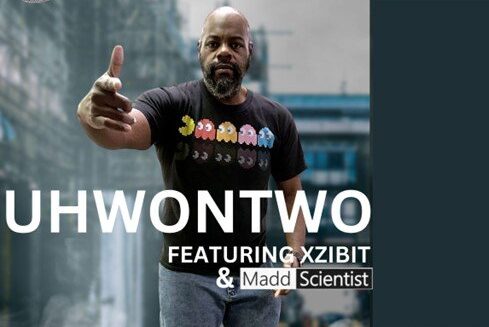 The Hip Hop Organics collective is proud to announce the release of UHWONTWO, a new single by MC Jonny T and Xzibit. Produced by Hip Hop Organics member and longtime collaborator Madd Scientist, UHWONTWO embodies everything missing from rap tracks in 2023.
MC Jonny T has tapped into an intricate rhyme style ala Twista or Busta Rhymes against the perfect soundscape provided by Madd Scientist. The hard hitting drums, smooth chords, and an easy to learn hook contribute to the perfect formula for this hip hop classic in the making. Not to mention the distinctive delivery of the former Pimp My Ride host and West Coast rap legend Xzibit!
UHWONTWO is Hip Hop Organics' latest effort to bring the best hip hop music to the world. The collective is committed to bridging the gap between mainstream and underground hip hop while still maintaining the integrity of the music. They have already released multiple singles. Notable names attached to some of the releases include Rick Ross and Sean Kingston.
Hip Hop Organics continue to work hard to make sure that their contributions to the hip hop world are felt for years to come.The new single is a testament to the collective's mission to bring the best hip hop has to offer to the public. Fans of the collective and hip hop music in general should definitely check out UHWONTWO.
UHWONTWO is now available on all major streaming platforms, so make sure to check it out and show your support for Hip Hop Organics. For more information on Hip Hop Organics and the release of UHWONTWO, please visit their website at www.hiphoporganics.com.