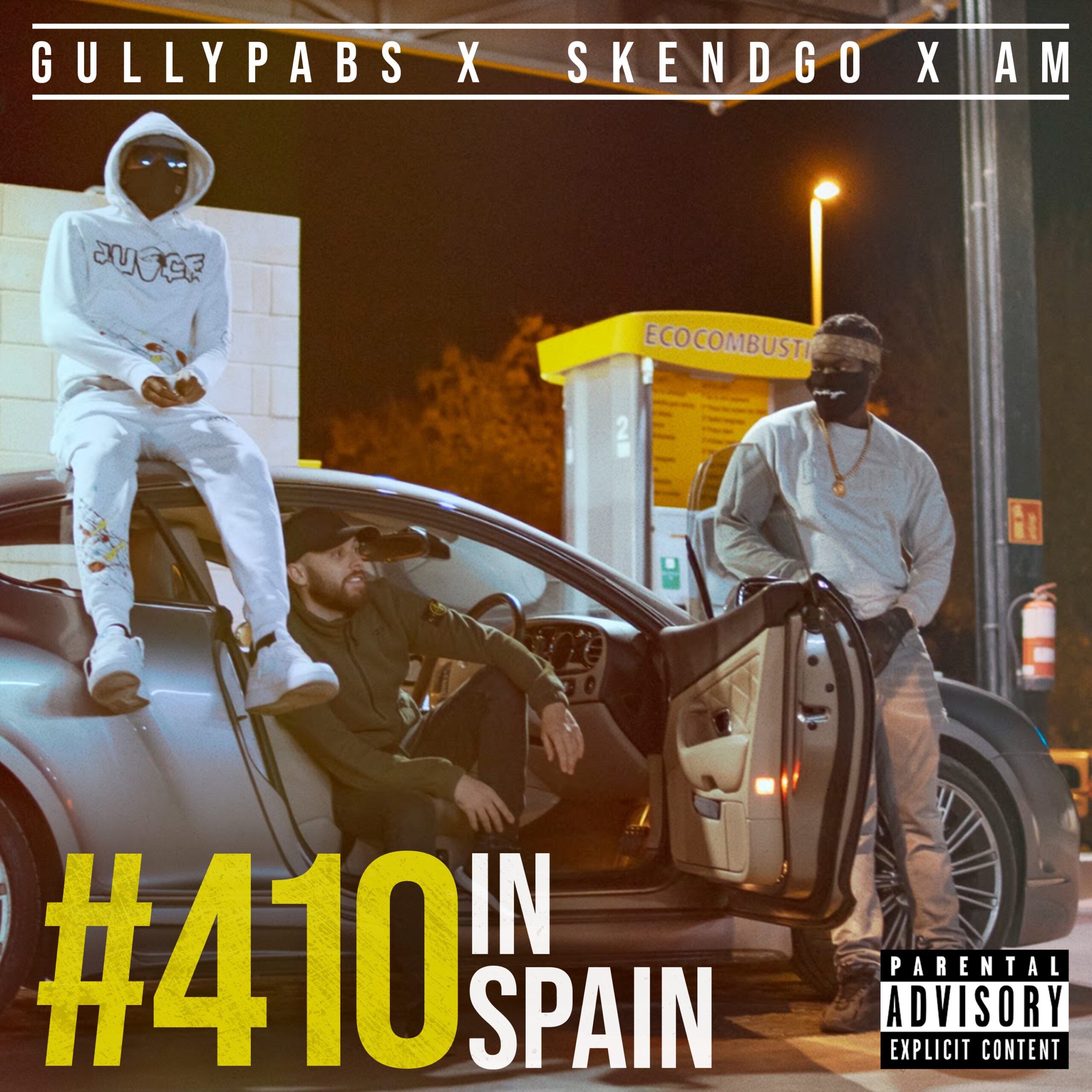 Jan 12, 2021, 14:07pm EST — Within one month of dropping his first international collaboration of 'In Spain: Season 2', Rap Artist Gullypabs returns to the scene with another wild collaboration for his fans to bounce from.
Gullypabs has joined forces with the illustrious Skengdo and AM (410) to release a beat that will hit home with anyone in the youth of drill. With a hard-edged beat produced by Mirica and a vigorous music video filmed by Benjamin Gonzalez this new track '#410 In Spain' is endorsed by some of the names that dominate the drill industry.
"Skengdo & AM are pioneers of this genre so I'd say I'm privileged to get a chance to work with them and learn what I have from them. Energy is high on this track and video. I'm over the moon with how it turned out hope everyone likes it." – Gullypabs⠀
Less than one month into 2021 Gullypabs has validated that this will be a strong year for him, raising the bar and ready to level up in the drill industry. "Zone 2 In Spain", the first release of the album got over 150,000 streams, Gullypabs has proven himself one to watch.