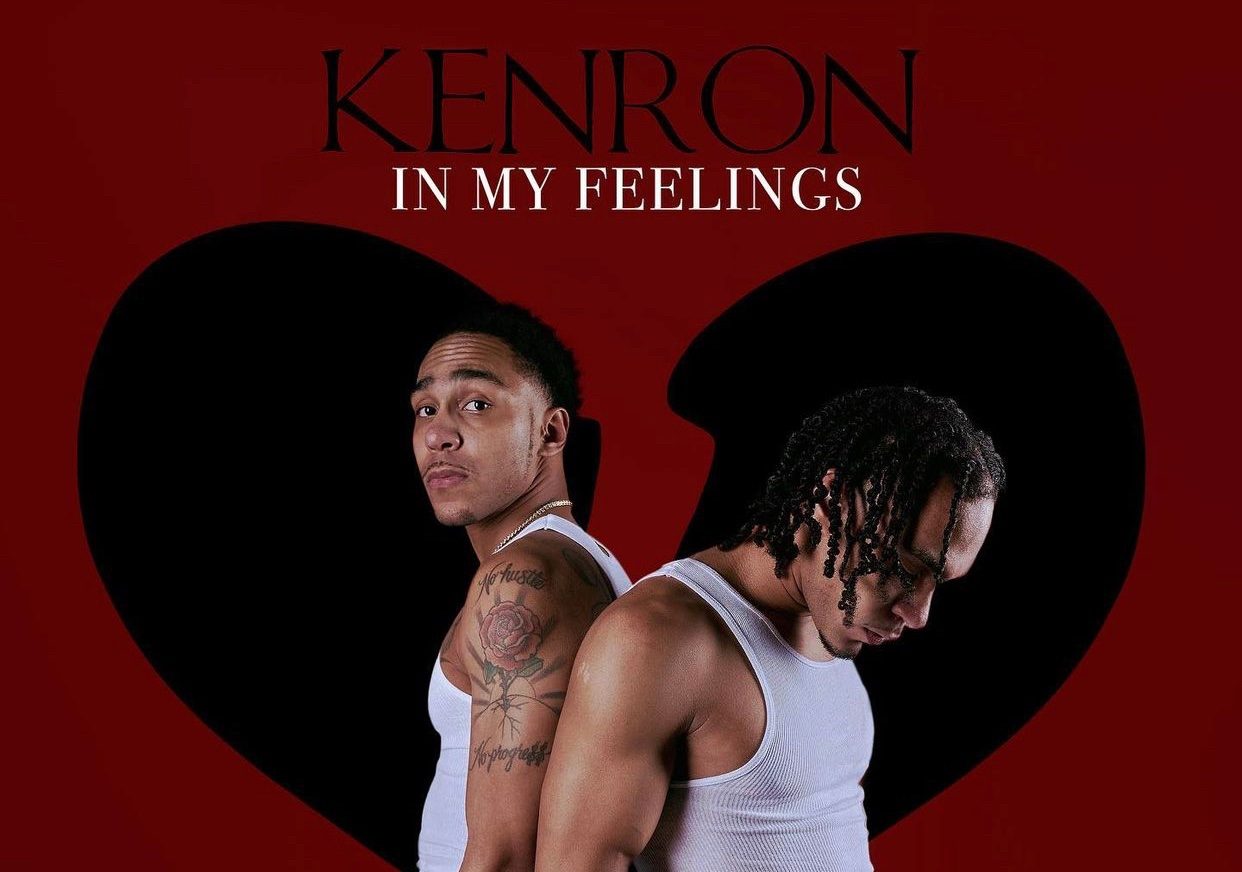 Melodic with rhythm and beat styles reminiscent of their Caribbean heritage, twin rapper duo Kenron's music is bound to set the industry off as they grow their audience and motivate their fans with their inspirational work and careers. After the success of their hit single "Getaway" released December of last year, they are now looking to get bigger and better than ever, with 2 albums, more features, and bigger numbers on the way, including their first project "In My Feelings" set to be released tomorrow along with a new visual! 
Born and raised in Maryland, twins Ron Roze and Kino are hardly strangers to the lengths persistence and passion will take you. Witnessing their mother struggle financially and their father's battles with depression was their first motivator to start chasing their dreams in music, especially after seeing their father's emotional reaction to their writing and rapping in childhood. In 2014, they promised themselves that they would go after their college degrees to obtain the necessary funds to launch a music career. "4 months after graduation, we hit 195k on our song 'Getaway'," they note. "That's 6 years of having a passion and a promise, and actually fulfilling that promise." A little more than half a year into their music career, the duo is climbing close to 10k monthly Spotify streams. "Gotta Go Hard" is now their second hit music video with over 190k views on Youtube, and "Getaway" has become viral on TikTok. Indeed, it's been 6 years after they made that promise and their motivators remain the same. "We see our mom get inspired that we may actually be someone one day," they say. "Nothing tops that glimmer of hope we can provide for her and our siblings." 
Now, they plan to continue performing and making music, building their brand, learning as much as they can, and working with other artists from Baltimore, their hometown. They also plan to continue giving back to their families and greater community in the process. Core to their work and craft is their drive to keep inspiring their fans by being as authentic as possible. "We [represent] overcoming all obstacles and remaining true to yourself the whole way through," they say. "Grind now, shine later." 
Kenron drops their first album "In My Feelings" and a new visual tomorrow! You can stream and watch Kenron's music and visuals on Spotify, Apple Music, and Youtube! Stay updated on the twins and their work by following their Facebook and Instagrams @Kenron_Roze and @Kenron_Kino!