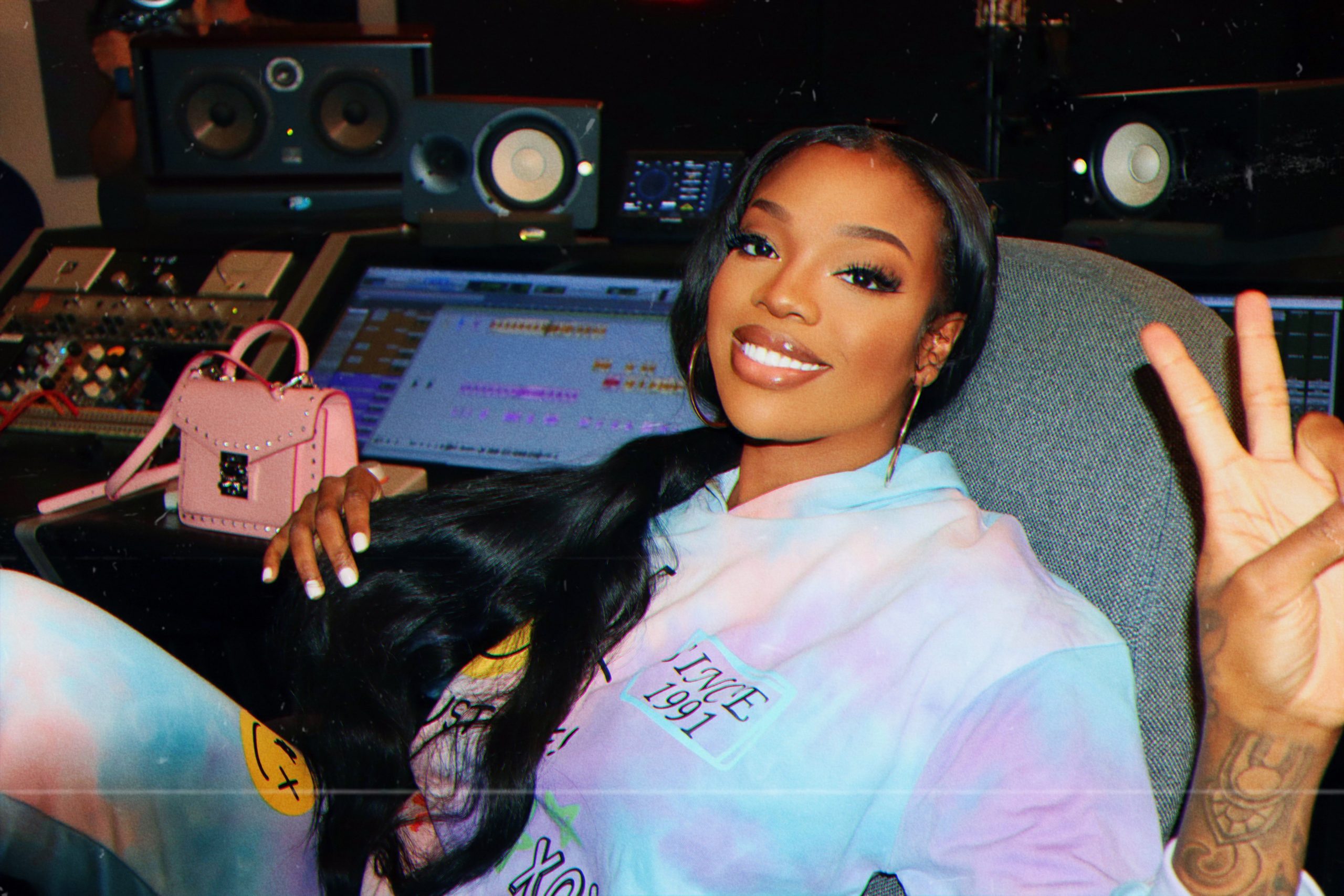 It's an honor to speak with you today. Why don't you give us some details about you and your story? 
The pleasure is mine. My name is Nina Austin I like to go by NIN9 or N9 representing my childhood nickname. I am 27 years old born and raised in the city of Chicago. I'm a new mother to the cutest little boy ever "Phorever" is his name. I've been living out my dream as an artist/singer since the age of 13. I grew up like many of my peers dreaming big, wanting great things not knowing how I'd get it. I always saw the vision before anything I've done. Music became a passion of mines deeply by the age of 16. Seeing it as no other way for me, I knew being musically inclined on any level was it for me.
How did you get to where you are today? 
I saw the vision, I felt it. Being passionate about something, it lives within. I've bumped my head many many times but like a hard headed kid I made good for a soft a**. On another hand I'm very optimistic at heart. I don't believe in things not being meant to be. I follow belief and intuitiveness.
I'm sure your success has not come easily. What challenges have you had to overcome along the way?
Getting in my own way of prioritizing. I always knew what I wanted my ending goal to look like it's just the getting there took some time, hard work and courage. I am all mental and vibration when it comes to every experience in life. I knew that doing music at 16 wasn't enough for me because eventually I was faced with the reality of wanting to be a teenager. Wanting to do other things in the entertainment world; (party, be a model, do makeup, design clothes) I wanted to be a star over night and I loved music so much that I forgot to embrace the journey of it all. Even now I feel as though I'm still putting together pieces of an incomplete puzzle.
Let's talk about the work you do. What do you specialize in and why should someone work with you over the competition? 
Let's talk about it, I specialize in the beauty of art; musically, emotionally, spiritually. I'm not keen on the term competition, when it comes to art let's face it every individual is uniquely designed for a personal purpose which no other can compete with, it's impossible. Confidently speaking though I am entirely a Jack of all trades on a lot of levels, try me!

What's your best piece of advice for readers who desire to find success in their life? 
SEE THE VISION, feel the vision, believe in your vision and Execute. Also surround yourself with like minded individuals who believe in you. Don't depend on a soul & be confident in what you do, if you're scared do it! Acting off of fear got me into a lot places, I'm not big on reading books, but I'm a research nut, do your research on whatever it is you're looking to do. You can literally Google how to build a house and you'll find tons of info even videos on YouTube. Also most things nowadays you don't even need a lot of money to jumpstart a goal. Lastly get a mentor or life coach if you're accessible on that level and If you completely have no one in your corner bet it all on yourself. Don't let you down!
Speaking of success, what does the word mean to you?
Success to me means comfort, a sign of completion. Like you're at a point in life where you've accomplished if not all but most of your life goals. No matter the situation or how you got there you got the job done and you're happy!
What's next for you?
What's next for me is my EP, I just got back into the swing of recording since having my first child. I've been taking care of home these last 4months. You guys can most certainly look forward to my project top of the year 2022.
Finally, how can people connect with you if they want to learn more?
Best way to connect with me is through social media or by email.
@ninaxustin is my handle on almost every site. You can also watch me on vh1's "Black Ink Crew Chicago" Monday nights if you want to dive a little further into my personal life lol.