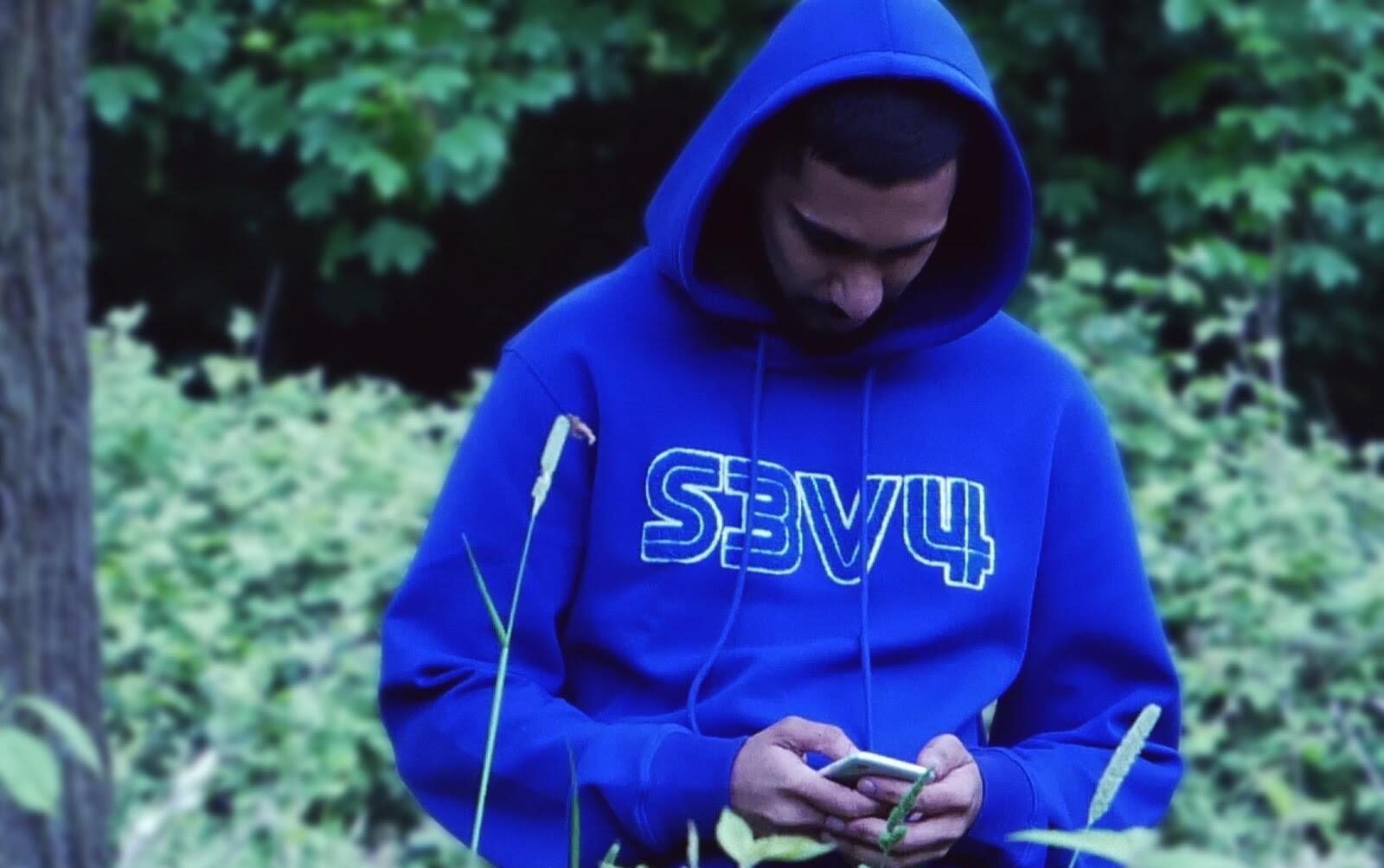 The West Yorkshire native and Hip-Hop artist, S3V4, also known as Sohail Qamar, has been making waves on Tik-Tok, amassing 250K views in a little over a month. After spending years perfecting his own sound, S3V4 went on a roll of dropping a mix of remixes, coined "Threemixes" and a couple singles such as, "Bendy" and most recently "Life's a Movie."
His artist alias, "S3V4" actually came from the Sanskrit word 'Seva' which translates to "Selfless Service," which is the energy his music aims to evoke. He tends to prefer a melodic almost therapeutic sound, which pairs nicely with his naturally relaxing rapping cadence.
The sounds of Hip-Hop legends, Eminem and 50 Cent got him into the genre originally. He reflects on the first time he heard "Many Men" by 50 Cent, and that's really what furthered his passion for the craft, and got him writing ever since. Presently, he attributes some of his favorite artists to be Nipsey Hussle, Jay-Z and Kendrick Lamar amongst others, he laughs, "I like it all."
But S3V4's journey wasn't always easy. He describes his biggest accomplishment, was actually a personal one. After his parents' grueling divorce, his mother and siblings had to move out of their childhood house into a 2 bedroom house that was falling apart. Seeing that defeat his mother had to endure as a single mother trying to make ends meet, he fueled this as inspiration to get her out of this situation and do his part. He was able to do that, and it gave him more purpose and discipline when it came to his music.
He describes his creation process with making music as going into the studio, and firing off ideas, and hearing a couple beats and really finding that perfect synergy, and then just creating. At 24 years of age the Bradford rapper S3V4 is among the top of the rising talents coming out of West Yorkshire. His hope for his music is that it resonates and has some impact, while also giving back to a genre that has given him so much.
When looking back at all the tremendous growth he's had on TikTok, he's explained it as very hands-on, even going as far as editing his own videos, and content on his social media. He explains 2022, as a "developmental year" which only alludes to the fact that music is an industry of learning as you go, a process of trial and error, but in S3V4's case, his discipline and dedication paid off.
Right now, S3V4 is working on his first official mixtape titled, '3T4PE', which is a collection of original songs and remixes. The project is influenced by Lil Wayne's No Ceilings series, where Lil Wayne just flowed over beats he liked and really created a whole narrative, and brought new life to them, and in this case—tell S3V4's story. "3T4PE" is set to drop November 4th 2022.
Instagram URL: https://instagram.com/SevaMegaDrive34
Spotify URL: https://open.spotify.com/artist/7xv3eAqAetyC5dK2O8dYYV?si=X078Hd1uSLCi7f9r_5rE3A
Website/Other Links: https://linktr.ee/s3v4