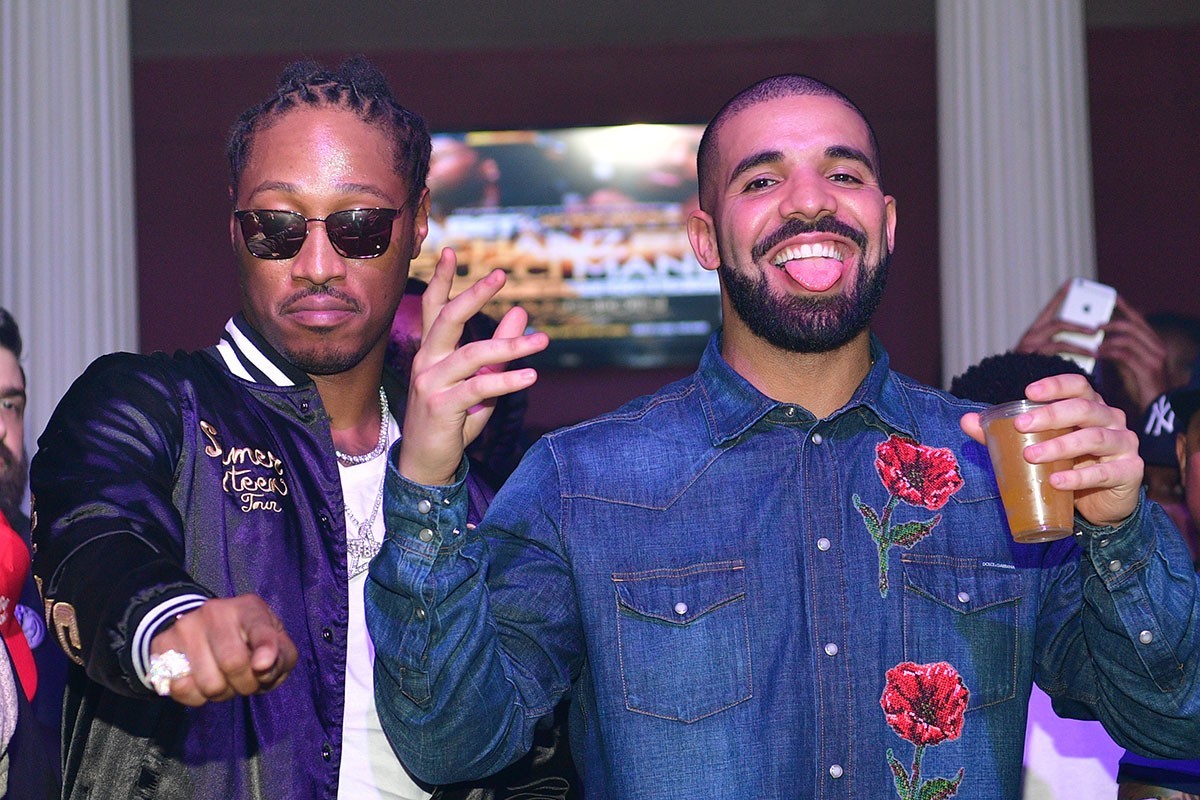 While fans are patiently waiting for new music from Future and Drake, the two keep teasing the project.
Late on Tuesday night, Future also took to his Instagram stories to share not only a snippet of the upcoming song but also a sneak peek at the music video. Looks like it will have a fun angle to it.
"I can never tell the shit, it is what it is," raps Drizzy, in the snippet. "Said what I had to and did what I did, never turned my back God forbid, Vergil got the Patek on my wrist doing front flips."
Will it release this Friday itself? Let's hope so.
👀🎶 @Drake @1future pic.twitter.com/rsAcaNrqWh

— Word On Road (@WordOnRd) January 8, 2020
Video soon come 🔥👀🎶 @1future @Drake pic.twitter.com/2ho2MbdneT

— Word On Road (@WordOnRd) January 8, 2020
"Life Is Good" could be off the long-awaited sequel to Future and Drake's 2015 joint mixtape What a Time to Be Alive, which they've been teasing since last year.