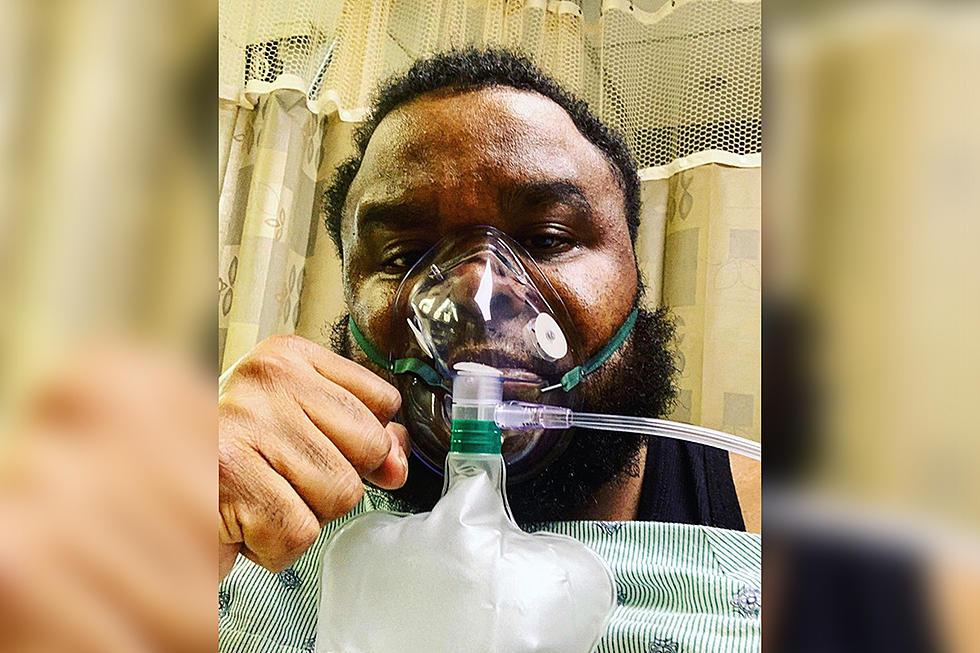 Bronx rapper Fred The Godson recently revealed that he was diagnosed with the coronavirus, and his wife, LeeAnn Jemmott, gave an update to News12 Brooklyn.
LeAnn revealed that doctors told her that Fred may not survive the coronavirus, and she stated, "It was just like — he's gone and he's gonna die, that's it. I don't even know how I felt, I just felt like I was going to die." However, LeAnn is thinking positively and she believes that he'll pull through, revealing that the ventilator is supporting him 70% instead of the previous 100%, and she added, "Don't just assume they are going to die. Because that's all we are hearing is people dying, dying, dying. He's winning, he's winning."
The New York native isn't the first member of the hip-hop community to reveal that he has tested positive for the illness. DJ Webstar informed fans on March 24 that he has been diagnosed with the coronavirus.
In a video uploaded to social media, the producer detailed the symptoms he has been suffering. Webstar noted that he tested negative for the flu, but later said he had contracted the rapidly spreading virus.
in recent news, Tekashi 69 Updates Instagram Bio: 'Why Everybody Callin Me a Snitch?'