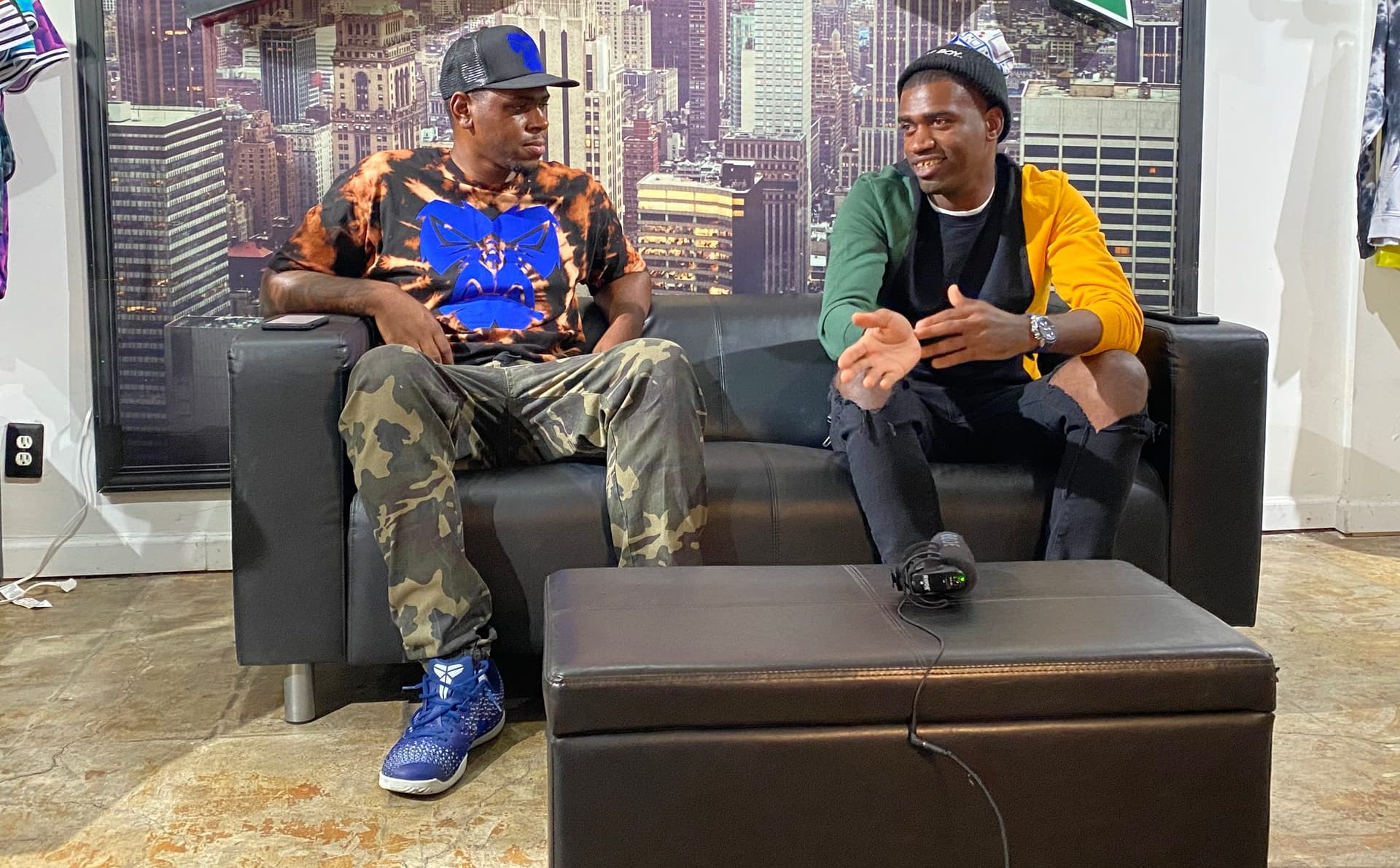 Yes, dreams do come true— and came true they did in the case of the FunnySalesman, Kenny Brooks. Humans often feel that their circumstances and privileges in life limit their dreams, but some still come out to defy that school of thought. It happens that you only need to be resilient and determined like Kenny Brooks. Kenny Brooks, one of America's most talented comedic rappers who is on a steady rise, tells his amazing life story, which leads us to conclude that YOU are the only limiting factor for your dreams. Kenny Brooks came from where dreams don't come true, but today, he is living his dreams; how inspiring!
Kenny Brooks was born and bred in Detroit, Michigan, United States, and was raised by a struggling mother who, according to him, could not afford to give him the comfort of life. Kenny started supporting himself at the age of 11 by selling Detroit newspapers door-to-door. He was still struggling to support his career when his biggest challenge came in the way. Kenny Brooks was kidnapped by native Indian-Americans while going about his door-to-door newspaper sales business. On that fateful afternoon, Kenny Brooks set out to sell newspapers in an Indian Reservation in California called Soboba on the hint by one of his co-workers who had previously made good sales therein. The misgivings started at the first door when he approached a guy washing his truck outside his door— the guy yelled at him, telling him to get his "shit self outta here." The same thing happened at the next two houses.
But upon knocking on g another door, a lady tells him to come in, and as they walk in, she says, "you know you are in the wrong neighborhood because this is not a safe neighborhood to do this." But this woman offered to buy his newspapers at the request that he would leave the area. He agreed, but as he was waiting for his manager to come and pick him up, some men approached him, threatening to harm him. The matter escalated as Kenny Brook's manager was late in picking him up— more men (Indian-Americans) approached him this time with swords and other harmful objects threatening to base him up and injure him. But luckily for Kenny, the Police pulled up to save the day, and these miscreants ran away. Some of them were eventually caught and prosecuted for Kenny's justice. Notably, Kenny Brooks faced more threats before the eventual conviction of the miscreants. 
All these led Kenny Brooks to quit his door-to-door sales job— an important means of survival and push to get his music career underway was gone. He did not let that stop him as he still forged ahead after his unfortunate experience in Soboba. He still went ahead attending different talent shows to be discovered. And what was the result? Eventually, Kenny Brooks met Jamie Foxx, who helped him navigate the rap scene to meet influential rappers. Kenny Brooks has made significant progress in the rap scene since he is now one of the major rap writers for numerous A-list rappers in the U.S.A. Kenny Brooks' breakthrough video has amassed over 300 million views as he gradually attains mainstream recognition. 
Kenny Brooks never gave up on his dreams,a and he trusted his creator, God, to support his dreams and help him pull through the hard times. If you are planning on giving up, you might want to peer into Kenny Brooks' story!