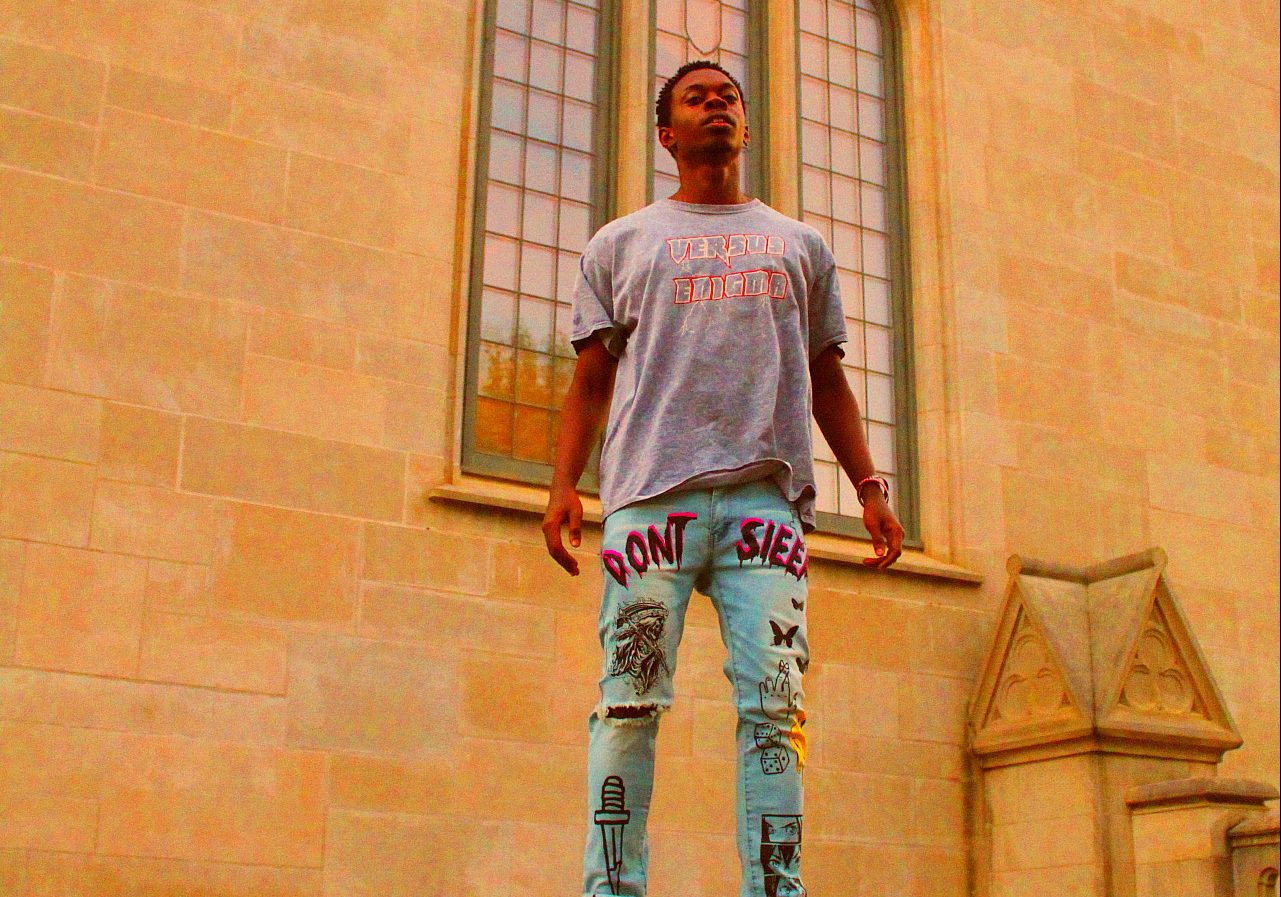 Maury just released his tape "Nonexistent Love" on October 1st on SoundCloud. It's the artist's 4th tape and hopefully his last. The artist has been making music exclusively in his bedroom for the past 6 years, it's bout time he gets out of his comfort zone.
It took Maury the duration of a year to complete this project, originally dubbed "Dark Haru". He was watching a lot of Fruits Basket over the fall and saw similarities within his character through Hatsuharu.
He was having a hard time going about making new music for a while before October came. 2020 was a very interesting year for the artist. Like with others, life never hit him harder. It was the first time he had to deal with strong trauma and anxiety head on since he was 12. He's very good at discovering positive outlets and positive thinking to help him get over life's many obstacles but he was tested this time.
When he finally opened his eyes and remembered who he was, he was finally able to make matters better by connecting with the music. Music just speaks to him better than most people he's came across. "Music just knows how to listen, exactly how I feel and it talks back even if I can't understand it all the time if there isn't a translator".
"Most people may not believe that music talks but it definitely does. We as artists just decode and translate it for you".
No one song in "Nonexistent Love" belongs in a genre. The genres from Maurys songs are nonexistent. "If the music wants to be put in a box it will tell you but I've never heard my songs put themselves in a box and I don't think they ever will so my genres are nonexistent".
The 23-year-old artist is inspired by any and everything and he's not afraid to show that within his songs. Each song sounds distinct from the other with their own unique charm. He often implements various styles of music into one complete song. Unfazed to fit in with movements and charting artists, he rather do his own thing instead of trying to keep up with others and diminish his potential as an artist. Music is more of a lifestyle to Maury. "Being apart of a talented era of artists and embarking on the journey my idols followed is humbling and deeply inspiring to me". It makes him proud to able to refer to himself as a music artist. Last decade he wouldn't of believed that, that wish would come true.
"Nonexistent Love" consists of 17 tracks. Each one different from the last. The tape seems to progress from him being frustrated and attempting to open up, to him being far more comfortable, confident and honest about his feelings and emotions. It's an emotional rollercoaster of a project.
Sentimental and somber yet empowering and optimistic. With his eerie production style mixed with his honest and at times inspiring lyrics. Maury's mind seems to be everywhere lyrically and it makes things interesting the way he pours his mind into the lyrics.
It's a very interesting project, compared to his last, 2019 "Boys Don't Cry" tape he has grown a lot. He sings much more confidently and opens up more than he has in the previous tape. One thing "Boys Don't Cry" had going for it was the production and that continues here with his newest tape. He has a few songs produced by producers Terio & Byous, the rest are produced by him, 12.
He also sampled Clairo's 2017, "Pretty Girl". He said that Clairo is an artist from his generation that always motivated him in spirit with her opening up to the world, being about change, guiding lost souls and being a complete artist. "Seeing women who produce, put so much into their music and use their pain to help make life for others better is amazing in my eyes". He appreciates how honest she is, we can use that more in the world.
"Nonexistent Love" also has Maury's single "Summer" that has been garnering attention. The song is about a karmic relationship that didn't last long. The tape is a pretty intriguing listen. It's unique and a refreshing take on music. Definitely worth a listen.
Connect with Maury on social media for updates on new music, videos, and more; @povichbaby