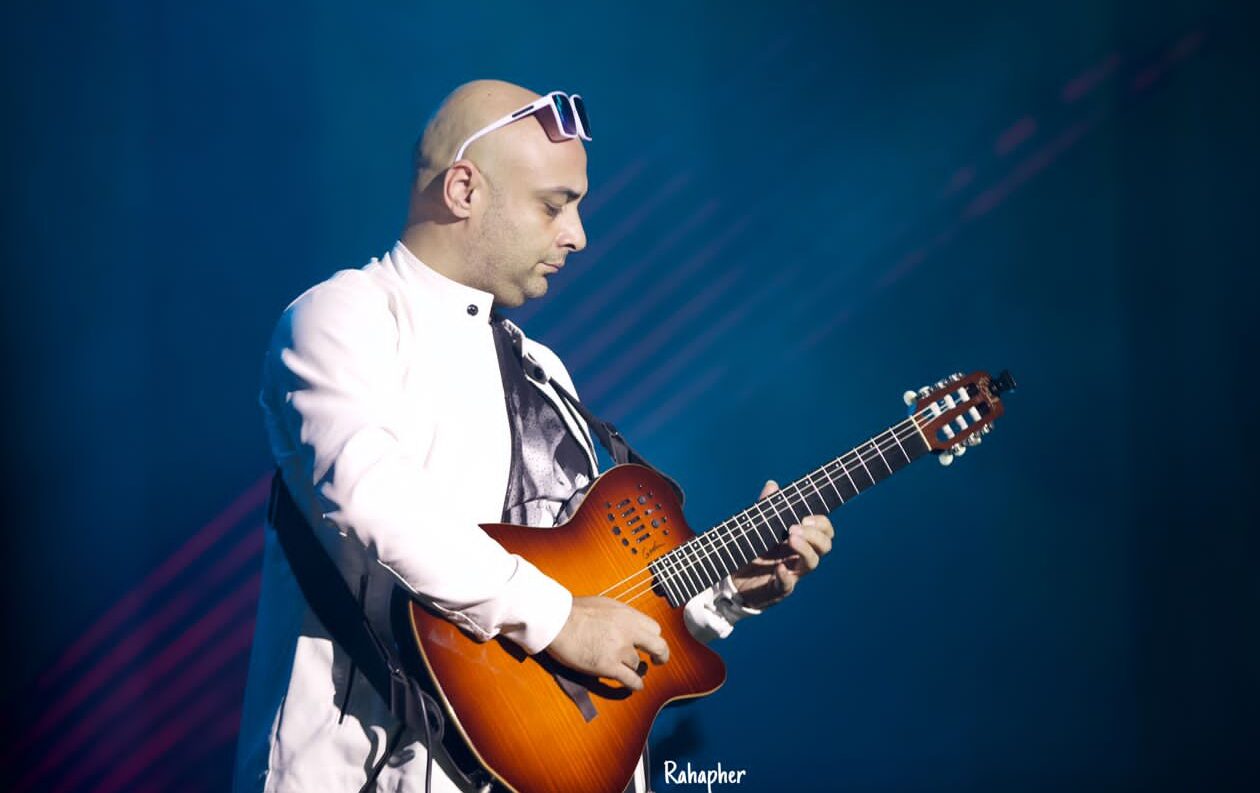 Mohammad Aref was born in Tehran in 1982. He showed interest in music from childhood and started to play the guitar when he was 14 years old. After practicing classical music for a few years, Aref became interested in pop music and also composed some instrumental music. He has also started to work with many recognized Iranian singers since he was 23 years old. They co-operated in recording music and holding concerts. Some of these singers include: Farzad Farzin, Mehdi Modares, Mehdi Muqadam, Mani Rahnama, Saeid Shahrouz, Emad Talebzadeh, Ali Lohrasbi, Meisam Ebrahimi, Shadmehr Aqili, Naser Zeinali, Masoud Sadeqlou, Mohammadreza Hedayati, Kamran Tafti, Alireza Talischi and Saeid Atani.
Today we sit down with the well-know Iranian guitarist artist to discuss about his latest single, upcoming projects, and more in-depth convo behind the music. First off, let's take a dive into this year and what's come to fruition already.
1.) Q: What is your name and what city do you rep?
"My name is Mohammad Aref And I'm living in Iran."
2.) Q: What's your most memorable moment this year, so far?
"When I performed my music, it created memorable moments for me."
3.) Q: What's the meaning behind your latest track and its title?
"Its name is Butterfly Dance. I really enjoy butterflies flying. I had written the music and we had practiced it with the band several times, I just needed a good name for that to produce it. I saw a beautiful butterfly that it dancing on the flowers and this made me call the music butterfly dance."
4.) Q: Any upcoming projects? That you can speak on…
"Since I'm a musician, I'm going to collaborate with a music procedure soon for arrangement and guitar work. and also i would like to take time on my new music."
5.) Q: What goals would you like to accomplish this year?
"I have big goals in my mind, and one of them is the concert without words in the different cities of the world. for this year, I'm thinking of producing a music album with video."
6.) Q: If you could collaborate with any artist, who would that be?
"Enrique Iglesias."
7.) Q: At the end of the day, all artists have something that drives them. What's your daily motivation?
"My constant motivation is to produce better content day by day and gain more fame."
8.) Q: When did you realize you were going to make music professionally?
"I've been looking for professional music since I was 20 years old and now I think I'm at a great level."
9:) Any last words for the readers?
"I hope peace and tranquility will be established in the world and everyone can enjoy their life. thank you and your team."
Thank you again "Mohammad Aref", for taking the time to sit down with us. We appreciate the dedication to your craft and hope you continue to strive!
Click the link below to hear his latest singles.
https://music.apple.com/us/artist/mohammad-aref/1583635961
https://www.instagram.com/mohammadaref1/
https://m.youtube.com/channel/UC8B-ozDdbi78FwLN2F–cCA
Google Page: https://shorturl.at/twyz1