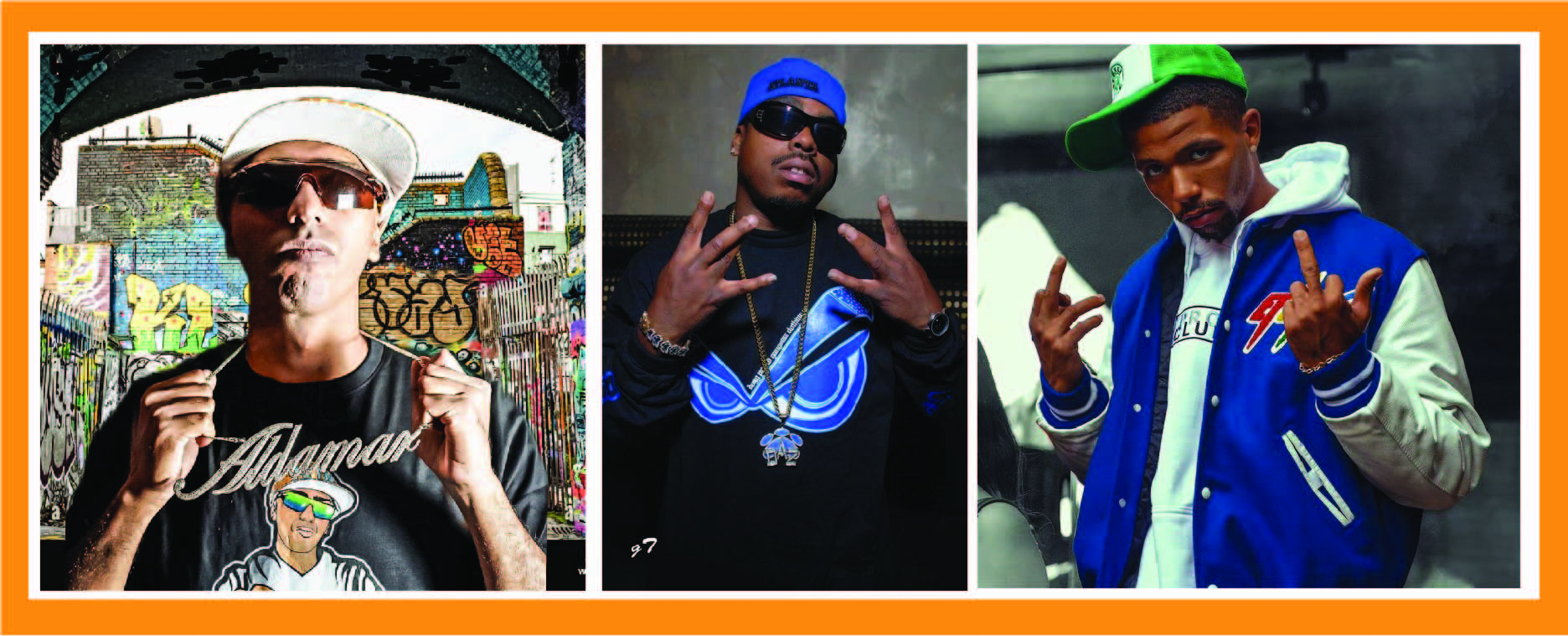 Hello Aldamar, it is nice to have you  again, how have you been?
Thanks for having me again, really appreciated, I am doing good!
Tell us about your debut album Gfunk Middle East, and how did it exceed 150k streams already?
Aint nothing but good music, if you do good music and you get to reach right ears, the wave continues moving from one and another until a fanbase builds up for you, you just need to remain constant with the promotion, never stop! That's all!
As the fans are anxious to see you in action, Did you have an official live gig yet?, if not how soon you will be performing live?
I'm honestly not in a hurry, I am a new and upcoming artist whos at his early stage of his musical career, so my focus now is to build a fanbase who resonate with my music so later on once I do that first live gig I will have a decent amount of supporters cheering for me, I live in a country where hiphop is not as big as in other neighboring countries, not to mention the small population, so I am playing it cool on this one.
But your country (( Bahrain )) become a touristic destination for many nationalities, and since they built Aldana Amphitheatre, they been hosting big names to perform live, lots of people attending by crossing the Saudi bridge to have a blast on thus live shows, would not you like to be an open act so you can introduce yourself to crowd in your region ?
Well ya, I would love to do that, there is no bigger honor than serving your country, I would love to play a gig on AL dana Amphitheatre, for me money is not everything specially when it comes to patriotic duty and I believe it is my patriotic duty to serve my country, my manager tried to pitch me to be the opening act for 50cent final lap tour as he will be coming to my city to perform on 23rd of November at Al Dana Amphitheatre, but unfortunately there is no response from them yet, we still waiting for their response.
That is an interesting story, do you think they will get back to you any sooner? The show is in less than 70 days and we sure if you would share the stage with 50cent you must have something fresh that shall resonate with 50cent crowd because after all they are 50cent fans and they are coming there to see him, don't you think?
I been working hard on making new music, most of it is 2000s gangsta rap style just like 50s style, so I am very much ready once I get contacted to perform my patriotic duty and serve my country! Locked and loaded!!
Very touching, we think you have gone through a lot of drama already even though its an early stage of your career, so tell us what is next for ALDAMAR?
Aint nothin but  the grind grind grind and grind! This game is a constant grind, ama keep up makin music, reach out to other artist, drop more new music, until I became the artist I am destined to be where I am too big to be ignored, that's the aim of my game.
Anything else you would like add as a message to the Al Dana Amphitheatre?
Yes, if you are seeking a local act to open up for 50cent on the night of 23rd of November you know how to reach me,it will be my utmost pleasure to do a patriotic duty for my beloved country Bahrain by performing  on this night!
On the other hand We have heard rumors you connecting with some big names in the game from the west coast for your upcoming project, could you please elaborate on this?
Certainly, I am in touch with Daz Dillinger, he is one of the founders of the west coast sounds aside of Dr.dre and DJ quick, he made his name from the bottom to the top in the game for the last 30 years, producing big names such as 2pac shakur, snoop dogg, warren G, kurupt, and the late Nate Dogg (RIP). he made features on hiphop classics such as midnight love with snoop, on 2pac tha EP Don't Go To Sleep and much more, working with such an icon who once worked with my idols could be the uttermost of my musical career! And I am just getting started!
Is it only DAZ Dillinger, or there are any other names?
Yes, matter of fact there are, I been trying to contact snoop but he has a very busy schedule, so I don't think he will be onboard with us on this one, tried to bring in kurupt but he is not in tune with my vision for the project so he is out due to dissension. I am in touch with a fresher who been taking over the west coast since he debuted 2 years ago, he goes by the name Nhale, he is the son of the late Nate Dogg (RIP), he has a similar vocal like his father, so we have a new king of hooks in the culture, hoping we click so we can make music that is joyful to the fans.
Where do we find your released music and unreleased projects?
My music is available on:
my website: aldamarmusic.com
all my social media pages under :@aldamarmusic
On all streaming platforms such as spotify, applemusic,soundcloud
Any last words for the readers?
Watch me climb the ladder and get where I belong with the elite, ama be a big name in  hiphop and the king of my region soon, its just matter of time and I am just getting started!!
Spotify: https://shorturl.at/awL06
WEB: https://aldamarmusic.com/
Instagram: https://shorturl.at/jnxI1
YouTube: https://youtube.com/@aldamarmusic