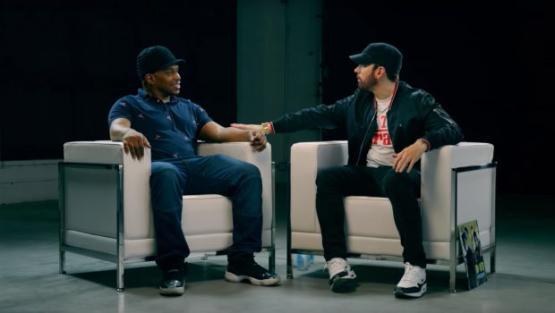 Eminem Sway The Kamikaze Interview Part 4
Eminem dropped a diss track aimed at Machine Gun Kelly called "Killshot" yesterday and he also just released part four of his Kamikaze interview with Sway Calloway.
The hip hop legend talks about his respect for rising star Joyner Lucas, thoughts on Drake using a ghostwriter, rap empowering him when he was a kid, dislike for the GRAMMY Awards, the song "Stepping Stone" being about the fall of D12, his friendship with Proof, writing music as a form of therapy, and more.
Watch the final installment of their conversation below. Kamikaze is available on Apple Music, Spotify, and other digital platforms now.